Get discounts on pizza, breakfast items and drinks with these 7-Eleven app coupons good through December 31, 2019.
When you open the  7-Eleven app you can find these coupons and more in the Deals -> Combos tab.
$4 Meal Deal: Get 2 Pizza Slices and any 2 Pepsi or Mt. Dew 20 oz drink for $4  

Free 1927 Soda when you buy any Fresh Sandwich  

Free 7-Select Cold Pressed Juice when you buy any Premium Bistro Sandwich  

Save $1 on one 2L Pepsi or Mountain Dew drinks and a large pizza 
To get the 7-Eleven app visit:  https://www.7-eleven.com/app/
You can also find more details on the 7-Eleven website at:  https://www.7-eleven.com/deals
About 7-Eleven (from Wikipedia)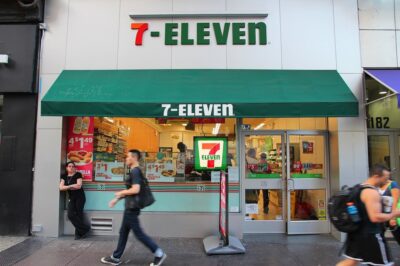 7-Eleven is part of an international chain of convenience stores. 7-Eleven, primarily operating as a franchise, is the world's largest operator, franchiser and licencor of convenience stores, with more than 50,000 outlets, surpassing the previous record-holder McDonald's Corporation in 2007 by approximately 1,000 retail stores.
7-Eleven branded stores, under parent company Seven & I Holdings Co., are located in 16 countries, with its largest markets being Japan (15,000), the United States (8,200), Thailand (6,800), Canada, the Philippines, Hong Kong, Taiwan, Malaysia.