Get any lunch entree $9.99 with this Black Angus coupon good through September 9, 2019.
CLICK HERE for your Black Angus coupon. Good for any lunch entree for $9.99. Good Mon-Fri at participating restaurants until 3 pm.  Coupon good for up to 6 people.  Additional beverage purchase required. Present coupon when ordering.
Black Angus announced the special in This Email.
See actual coupon for details. Good for up to 6 people. Prices and offer subject to change. Additional charges may apply.  
Black Angus also has a Happy Hour and daily deals at most locations.  For details, see   Black Angus Happy Hour.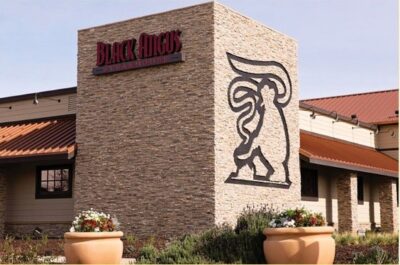 About  Black Angus Steakhouse (from Wikipedia)
Stuart Anderson founded the Black Angus Steakhouse chain in 1964. As of April 2017, there are 45 Black Angus locations, with 31 in California.