Get a made-from-scratch Pot Pie for $5.99 with this Cheddar's coupon good today through Sunday, May 26, 2019.
CLICK HERE for your Cheddar's Scratch Kitchen coupon.  Also comes with house salad and croissant.
Cheddar's says their Pot Pies are "filled to the brim with diced onions, peas, carrots and a whopping ½ pound of roasted chicken breast."
The deal was announced on the Cheddar's Home Page.
Please show coupon to your server. Redeemable via print or mobile device. Excludes Colorado & franchise locations. This is a single use coupon, can be applied to a single check, and may not be combined with any other offer. Void where prohibited. Excludes taxes & gratuities. Expires 5/26/2019.

Cheddar's 20 Under $10
Cheddar's Scratch Kitchen has more than 20 meals for under $10 in an every day deal.
Choose from Sirloin Steak, Lemon Pepper White Fish, Fried Fish, Home Made Chicken Pot Pie, salads, burger and more entrees.  Good every day; no coupon required.  For the complete menu see:   https://cheddars.com/20-items-10/
Cheddars Eclub Coupon
Get a Cheddar's Scratch Kitchen coupon for a free order of Chips and Queso when you sign up for the Cheddar's Eclub.

CLICK HERE to join the Cheddar's eclub.  "You'll be the first to know about our new menu items, have access to great deals and special offers, and even be able to catch up on the latest blog posts. Not to mention, a free Chips & Homemade Queso when you sign up," the company says in their announcement.
For more information on Cheddar's, visit the company's website at http://cheddars.com/.  For the latest news and deals, follow the Cheddar's Blog or join them on Facebook.
About Cheddar's (from Wikipedia)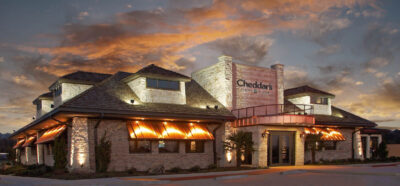 Cheddar's Scratch Kitchen is an American restaurant chain based in Irving, Texas. Founded in 1979, the chain has more than 163 locations in 23 states as of 2016.
In 2015, The company changed it's name to from Cheddar's Casual Cafe to Cheddar's Scratch Kitchen, to reflect it's ideals of made-from-scratch cooking and continuing to serve goodness to the community as it always has. As of April, 2016, the company currently has 160 locations, of which 100 are corporately operated and 60 are franchised.
The neighborhood-style restaurants serve steaks, chicken, seafood, burgers, salads and desserts. All locations feature a full bar.