Cheddar's Scratch Kitchen has more than 20 meals for under $10 in an every day deal.Also get Margaritas for $5.99.
Choose from Sirloin Steak, Lemon Pepper White Fish, Fried Fish, Home Made Chicken Pot Pie, salads, burger and more entrees.  Good every day; no coupon required.  For the complete menu see:   https://cheddars.com/20-items-10/
Cheddar's Margarita Specials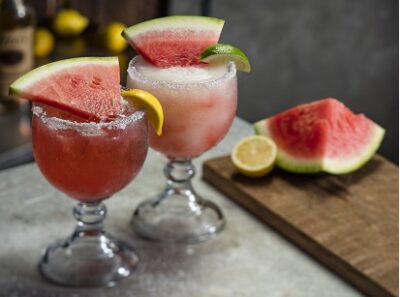 Cheddar's Scratch Kitchen is offering two 16 oz. Watermelon 'Ritas – the perfect handcrafted summer cocktails – for only $5.99. The drinks are topped with a giant slice of fresh-cut watermelon and are handcrafted using fresh ingredients.  The two Watermelon 'Ritas are:
Tito's Watermelon Vodkarita: The Tito's Watermelon Vodkarita is made with Tito's Handmade Vodka, sweet and sour and watermelon puree garnished with a lemon wedge and slice of watermelon.
Watermelon Texas Frozen Swirl: The Watermelon Texas Frozen Swirl is a new spin on the signature frozen Texas Margarita, featuring gold tequila and triple sec, swirled with watermelon puree and slice of watermelon.
Both cocktails are priced at $5.99 and are available at Cheddar's restaurants nationwide for a limited time only. For more details, see:  Cheddars Seasonal Drinks
Cheddars Eclub Coupon
Get a Cheddar's Scratch Kitchen coupon for a free order of Chips and Queso when you sign up for the Cheddar's Eclub.

CLICK HERE to join the Cheddar's eclub.  "You'll be the first to know about our new menu items, have access to great deals and special offers, and even be able to catch up on the latest blog posts. Not to mention, a free Chips & Homemade Queso when you sign up," the company says in their announcement.
For more information on Cheddar's, visit the company's website at http://cheddars.com/.  For the latest news and deals, follow the Cheddar's Blog or join them on Facebook.
About Cheddar's (from Wikipedia)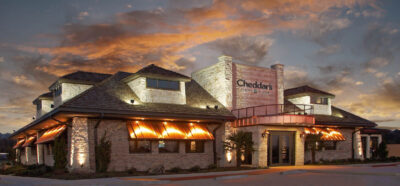 Cheddar's Scratch Kitchen is an American restaurant chain based in Irving, Texas. Founded in 1979, the chain has more than 163 locations in 23 states as of 2016.
In 2015, The company changed it's name to from Cheddar's Casual Cafe to Cheddar's Scratch Kitchen, to reflect it's ideals of made-from-scratch cooking and continuing to serve goodness to the community as it always has. As of April, 2016, the company currently has 160 locations, of which 100 are corporately operated and 60 are franchised.
The neighborhood-style restaurants serve steaks, chicken, seafood, burgers, salads and desserts. All locations feature a full bar.