Get a free order of pancakes when you sign up for IHOP's email program.
Sign up and get a coupon for a free order of pancakes right away, plus get another coupon every year on your anniversary of joining and every year on your birthday.
Simply fill out this form and within 24 hours of signing up IHOP will email you your first FREE meal offer. Must be 13 years or older to join/participate. By providing your email address you are opting-in to receive email from IHOP.

About IHOP (from Wikipedia)
International House of Pancakes, stylized as its acronym, IHOP, (/ˈaɪhɒp/) is an American multinational pancake house/fast casual family restaurant chain that specializes in breakfast foods. It is owned by DineEquity, with 99% of the restaurants run by independent franchisees. While IHOP's focus is on breakfast foods, it also offers a menu of lunch and dinner items.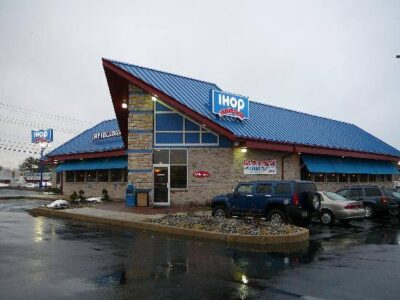 The company has more than 1,700 locations in North America, Latin America, the Middle East, Southeast Asia and Oceania. It is known for many of its locations being open 24 hours a day, 7 days a week. For locations that aren't open 24 hours, the franchise's minimum operating hours are Sunday through Thursday from 7 a.m. to 10 p.m., and Fridays and Saturdays from 7 a.m. to 12 midnight.