McCormick and Schmick's Seafood Restaurants have a free meal for the military on Monday, May 27, 2019.  Active military personnel, veterans and gold star honorees are entitled to a free lunch or dinner on Memorial Day.
McCormick & Schmick's traditionally offers the free meal to the military on Memorial Day and on Veterans Day.   Military ID is required. Good for active and retired military, also good for Gold Star honorees (parents and spouse).    Reservations are recommended.
Choose from Salmon,  Fried Shrimp, Parmesan Chicken, Salmon, Beef Medallions, and other items.  Menu may vary at some locations.  Good for lunch or dinner, dine-in only.  You can find the full menu at  the McCormick and Schmick's Memorial Day website.
Since 1999, McCormick & Schmick's has recognized military veterans with free meals every Memorial Day and Veterans Day. The program has been praised by former President George W. Bush and the U.S. Department of Veterans Affairs, as well as a number of state veterans departments and the National Restaurant Association.

The term 'Gold Star' describes family members who have lost a loved one in military service. The Gold Star first made an appearance during World War I after being placed over a service flag's blue star when a service member was killed in combat. The Gold Star signified the family's pride in the loved one's sacrifice rather than the mourning of their personal loss.
Verification of service is required. Reservations are highly encouraged, as tables fill up quickly. Guests can visit www.McCormickandSchmicks.com to find a location and to book a reservation.
McCormick and Schmick's announced the veterans deal on the McCormick and Schmick's website.
McCormick & Schmick's (Photo: M.O. Stevens via Wikimedia Commons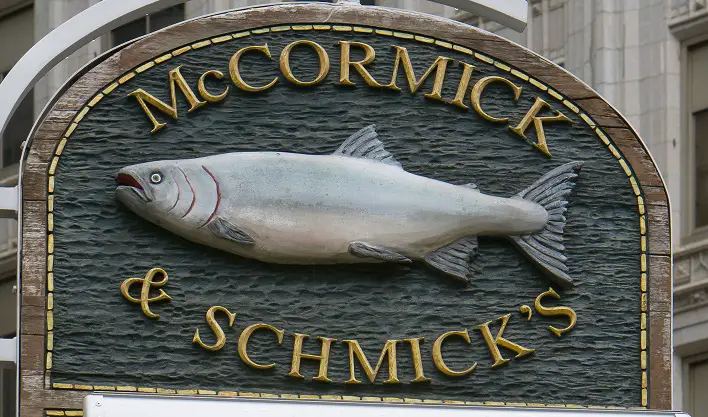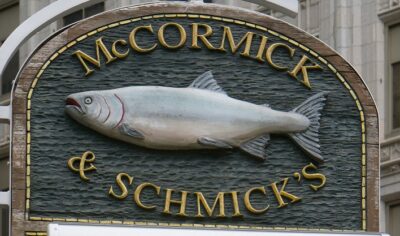 About McCormick & Schmick's (from Wikipedia)
McCormick & Schmick's Seafood Restaurants Inc.  is an American seafood restaurant chain, based in Portland, Oregon. Founded in 1979, the company operates approximately 60 locations in North America under various brands, including Canadian locations that operate under the Boathouse name. A sale to the parent company of Landry's Restaurants was completed in January 2012.