On the Border has a Grande Margarita for $5 now through National Margarita Day on February 22, 2020.
Get 1800 Grande 'Ritas for just $5 as the chain has an early National Margarita Day celebration
Here's the announcement from the On the Border Facebook page.
* Prices and participation may vary. Offer valid through February 22, 2020. Must be 21 years or older to drink alcoholic beverages. Local state laws apply. Please drink responsibly.
For more great On the Border coupons and specials, see our story, On the Border Coupon.
About On the Border Mexican Grill (from Wikipedia)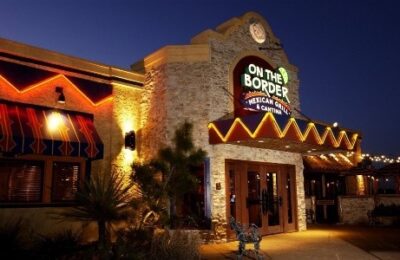 On The Border Mexican Grill & Cantina (also known as On The Border Mexican Café) is a chain of Tex-Mex food casual dining restaurants. There are more than 160 restaurants within the United States.  On The Border is still spreading internationally. The chain and brand name is owned by OTB Acquisition LLC.
Founded in 1982, the restaurant is known for its selection of fajitas and wide selection of margaritas. It is also known for "Guacamole Live," the preparation of fresh guacamole tableside.