EatDrinkDeals is the nation's leading news source for discount dining information. EatDrinkDeals covers the major national restaurant chains and provides links to restaurant coupons, coupon codes and general information on how to get the best dining deals.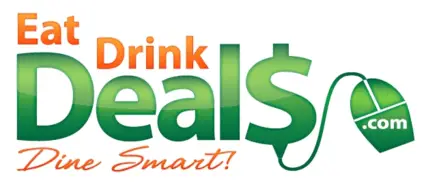 Our website, www.eatdrinkdeals.com, is updated multiple times every day with the latest deals.  EatDrinkDeals is unique among other coupon sites in that it follows journalistic practices.  This means that every article is checked and verified by our staff before it is published.  We accept paid advertising of course but none of our articles are paid for.  In addition, every article provides attribution that you the consumer can show to the restaurant server, if your server is unaware of the deal.  This attribution is usually a link to the official website, or the Facebook, Twitter or other social media page of the restaurant. 
Another feature that is unique to our site is that we do not copy coupons.  We give you a link to the official restaurant website where you can get the coupon yourself, and thereby be assured that it is valid.  Many restaurants will not accept copied coupons, and will only accept coupons that come from their official websites.
EatDrinkDeals has been featured in Consumer Reports, Cosmopolitan, Real Simple Magazine, USA Today and other national publications.  EatDrinkDeals was also featured on ABC-TV's "The View" in a segment on how to save money when dining out.
EatDrinkDeals Privacy Policy
EatDrinkDeals is committed to ensuring that your privacy is protected.  You can view our Privacy Policy at: EatDrinkDeals Privacy Policy
EatDrinkDeals Staff
Editor & Publisher
Matt Arnold
EatDrinkDeals
2204 Mayo Forest Lane
Morrisville, NC 27560
editor@eatdrinkdeals.com
(919) 696-7203
Contributing Editor
Gil Arnold
9954 Lodestone Drive
Brentwood, TN 37027
EatDrinkDeals Contact
To contact us at EatDrinkDeals please send an email to:  editor@eatdrinkdeals.com
About
EatDrinkDeals was founded in 2008 by Gil Arnold, a former IBM manager and newspaper editor.   EatDrinkDeals is currently operated by Matt Arnold, a former CPA. For additional biographical information, see: www.linkedin.com/in/eatdrinkdealsmattarnold
Terms of Use
EatDrinkDeals is not directly affiliated with the brands, companies or retailers of the products listed on this web site, and in no way claims to represent or own their trademarks, logos, marketing materials, or products.
Any trademarks that appear are the exclusive property of their owners.
© 2019 EatDrinkDeals | Facebook | Twitter | Contact: editor@eatdrinkdeals.com | (919) 696-7203 | Matt Arnold 2204 Mayo Forest Lane, Morrisville, NC 27560