Here's a quick primer with all the info you need to start saving money and enjoying great deals at your favorite restaurants with EatDrinkDeals.
How to Navigate Our Website
Finding current coupons is quick and easy.  When you visit eatdrinkdeals.com on your phone or PC, you'll see our full homepage, which features the most recent coupons and deals.  We update the site every day with the latest deals, so make sure to bookmark this page.  There are always several pages, so you may want to scroll to the bottom and click on the next page.
When you see a deal that interests you, click on the story headline or thumbnail photo to read our story about it.  If there is a coupon, you'll find a link to it in the story.  If there is no coupon, we usually provide a link to the restaurant's official announcement of the deal.  This is useful when your cashier or server is unaware of the deal.
Search
At the top right of the page on a desktop, or at the bottom of the screen on your phone, is a search bar. You can search for specific restaurants, such as "Outback" or "Chilis"; for types of coupons, such as "buy one get one" or "free dessert"; or for holidays and events, such as "Father's Day" or "Free Cone Day".  The search is not case sensitive.
Categories
At the top Menu is a list of post categories.  Click on the name of a category, such as "Pizza Coupons" or "Happy Hour" to see all our current deals that fall under that category.
Mobile View
When you access eatdrinkdeals.com from a smartphone, tablet or other mobile device, you'll see the mobile view of our website.  Swipe down the page to see the latest deals; click on a post to see more details.  To search, scroll to the bottom.
To Print Coupons
Most restaurants now accept a coupon that you display on your phone, but some required an actual hardcopy. In that case you'll need to print the coupon, as follows.
Click on the highlighted link in the body of the post.
From your browser, select File –> Print, or right-click on the coupon image and select Print to bring up the print dialog.
If you need assistance, just drop us a comment at editor@eatdrinkdeals.com.
Logging In
You never need to log in to use EatDrinkDeals.  In fact, if you do try to log in you'll get redirected to this page. There is no need for you to login to view all of the features of EatDrinkDeals.  Just go to our home page at https://www.eatdrinkdeals.com/ and you'll be using the site anonymously.
If you want to comment on any article (and we do encourage comments), just scroll to the bottom of the article and enter your comment.  You'll need to be logged into Facebook to make a comment.  (We use the Facebook commenting system.)
About EatDrinkDeals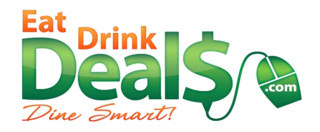 EatDrinkDeals staff members are professionals who search out the best restaurant deals of the day.  We find and post links to printable and mobile restaurant coupons, pizza coupons and fast food specials.  Every restaurant deal is checked and verified before it is published.  You can connect the with EatDrinkDeals staff on Facebook.  For more info and to get in touch, visit our About Us page.
Disclaimer
All our news articles are researched and written by EatDrinkDeals staff members and are not sponsored by any of the entities named in the article, nor by any advertiser.