McDonald's announced their annual Gospel Tour is back for 2019 with free events in seven cities starting in April and ending in December.
Back for its 13th year, McDonald's 2019 Inspiration Celebration Gospel Tour is  a FREE and unforgettable music experience for the entire family—as McDonald's celebrates its unwavering commitment to your community.
Tour dates and locations are as follows; to apply for your tickets, click on the appropriate link.
Get Washington, DC Tickets: July 27
Get Jackson, MS Tickets: August 17
Get Orlando Tickets: September 1
Get Tallahassee Tickets: October 5
Get Houston Tickets: December 13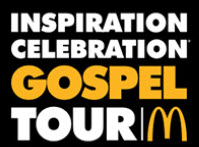 The 2019 nationwide concert series appeals to a wide range of gospel music lovers with its lineup of award-winning, cross-over talent, including urban gospel artist and pastor Tye Tribbett, R&B powerhouse KeKe Wyatt, hip-hop contemporary artist, Sir the Baptist, gospel songstress Kierra Sheard and beats by DJ Standout.
As with previous years, the tour will celebrate McDonald's continued devotion to Ronald McDonald House Charities (RMHC) Chapters. At each stop, the national tour will raise a love offering to support families served by the Charity. Since 2012, the love offering has raised over $800,000 to aid in helping families stay close when their children are ill.
"The annual Inspiration Celebration Gospel Tour is so important to us as a brand, especially as an extension of our new Black & Positively Golden campaign. It allows us to further connect with the community and honor those that work every day to empower their communities," said McDonald's Owner/Operator, Hazel Smith. "And this year we're able to offer community awards, Master Classes and Talent Showcases, all while continuing to raise monies for the children and families served by local Ronald McDonald's House Charities Chapters."
For the first-time ever, McDonald's is bringing a full weekend of events to select tour stops in Atlanta, Washington, DC and Tallahassee, where those in the community can enjoy Master Classes and Talent Showcases in addition to the gospel tour. The Master Classes will provide a deep-dive into the music industry and will be led by choir leader sensation, Donald Lawrence. The Talent Showcases, hosted by RCA Inspiration record label, will search for the latest up and coming gospel talent. Tour stops in Atlanta and Tallahassee will additionally serve as a platform for the presentation of the Black & Positively Golden Awards, which will shine a light on local everyday heroes making a different in their communities through positivity and empowerment.
These additions to the Inspiration Celebration Gospel tour are just some of the ways the chain continues to change for the better and demonstrate its ongoing commitment to the community, McDonald's said in a press release. For nearly 50 years, the National Black McDonald's Operators Association (NBMOA) has given back to the communities they serve by providing scholarships, donating time and money to local schools and hiring minority youth. This commitment continues as McDonald's will present two $10,000 Thurgood Marshall College Fund scholarships to deserving HBCU college students with a focus in music. These are two of six scholarships the brand will award throughout the year. More information regarding the scholarships will be available on www.mcdonalds.com.
Ssinger, songwriter and producer, Donald Lawrence will return as the tour's music director. Tour favorite, contemporary gospel artist and radio personality Lonnie Hunter resumes hosting duties.
As always, all concerts are free of charge. Get more details at the McDonald's Gospel Tour Website.
About McDonald's (from Wikipedia)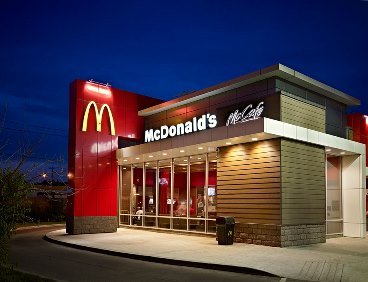 McDonald's is an American fast food company, founded in 1940 as a restaurant operated by Richard and Maurice McDonald, in San Bernardino, CA. They rechristened their business as a hamburger stand.  In 1955, Ray Kroc, a businessman, joined the company as a franchise agent and proceeded to purchase the chain from the McDonald brothers.
McDonald's is the world's largest restaurant chain by revenue, serving over 69 million customers daily in over 100 countries across approximately 36,900 outlets as of 2016.   Although McDonald's is known for its hamburgers, they also sell cheeseburgers, chicken products, french fries, breakfast items, soft drinks, milkshakes, wraps, and desserts. In response to changing consumer tastes, the company has added to its menu salads, fish, smoothies, and fruit. The McDonald's Corporation revenues come from the rent, royalties, and fees paid by the franchisees, as well as sales in company-operated restaurants. According to a BBC report published in 2012, McDonald's is the world's second largest private employer (behind Walmart with 1.9 million employees), 1.5 million of whom work for franchises.