Get a Frozen Custard for just $1 at all Culver's restaurants on Thursday, May 2, 2019.
All proceeds from the $1 special on May 3 will go to FFA and other local agricultural organizations that strengthen American agriculture and the industry's future leaders, Culver's said.  This year's $1 Frozen Custard Day was announced on the Culver's Day of Thanks Page.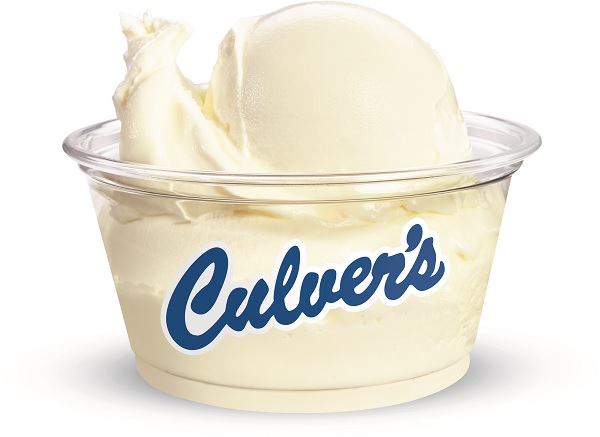 "We're proud to support local FFA chapters as they continue to prepare young people to strengthen American agriculture," said Jessie Kreke, senior marketing manager at Culver's. "Scoops of Thanks Day allows our guests to join us in supporting young leaders who will work to create a sustainable food supply for future generations."
To date the Thank You Farmers Project has raised more than $2 million in support of the National FFA Organization, local FFA chapters and a variety of local agricultural organizations. To learn more about the program and how to get involved, visit culvers.com/thankyoufarmersproject.
"Our guests share our tremendous gratitude for the abundant food American farm families provide," says Phil Keiser, president & CEO of Culver's. "We're excited to set aside a day when the entire Culver's community can make a contribution that supports the next generation of farmers."
Scoops of Thanks Day is part of the Culver's Thank You Farmers program, an initiative that recognizes all farmers for their hard work and dedication in growing and producing the wholesome food that feeds our nation.
Culver's announced the May 3 special at  https://www.culvers.com/media/news-release-library/ScoopsofThanksDay-FFA-Fundraiser-2019
About Culver's (from company website)
For over 30 years, Culver's guests have been treated to cooked-to-order food made with farm-fresh ingredients and served with a smile. The ever-expanding franchise system now numbers more than 650 family-owned and operated restaurants in 24 states.
The restaurants' nationally recognized customer service is based on small-town, Midwestern values, genuine friendliness and an unwavering commitment to quality. Signature items include the award-winning ButterBurger, made from fresh, never frozen beef, and Fresh Frozen Custard, including the famous Flavor of the Day program. For more information, visit   www.culvers.com, www.culvers.com/facebook, www.twitter.com/culvers or www.instagram.com/culvers
About the National FFA Organization
The National FFA Organization is a national youth organization of 653,359 student members as part of 8,568 local FFA chapters in all 50 states, Puerto Rico and the U.S. Virgin Islands. The organization is supported by 344,239 alumni members in 2,051 local FFA alumni chapters throughout the U.S. The FFA mission is to make a positive difference in the lives of students by developing their potential for premier leadership, personal growth and career success through agricultural education. The National FFA Organization operates under a federal charter granted by the 81st United States Congress, and it is an integral part of public instruction in agriculture. The U.S. Department of Education provides leadership and helps set direction for FFA as a service to state and local agricultural education programs. For more, visit the National FFA Organization online at FFA.org and on Facebook, Twitter, or Instagram.