Get a free Kids Meal with purchase of an entree with a Baja Fresh coupon valid online through May 25, 2020.  Click here to start an order on the Baja Fresh website.  Then, use promo code BFKidsMeal at checkout with both an entree and Kids Meal in your cart for the discount to be applied.  Baja Fresh posted the coupon on its Facebook page.
For info on other deals to celebrate the holiday weekend, click here to see the EatDrinkDeals Memorial Day Deals page.
Family Meals to Feed 5
Try the new Family Meals at Baja Fresh to feed a group of 5.  Choose from 5 Quesadillas, 5 Burritos or 10 Tacos, with choice of Chicken, Pork Carnitas, or Steak.  Then, you'll get a choice of side plus chips and salsa.  The prices range from $35-$40 for the Tacos meal or $40 – $47 for the Quesadillas or Burritos.  Click here for more details from the Baja Fresh menu page.  Fill 'er up!
Baja Fresh Club
Get a free taco and hundreds of dollars in savings each year when you join the Baja Fresh Club.
Get the free taco just for signing up then get a special treat each year for your birthday (must be signed up at least 4 days prior to your birthday, otherwise you will receive your treat the next applicable year). You'll also get news on the latest and greatest happenings with Baja Fresh.
To enroll, visit the Baja Fresh Club Baja Page.
About Baja Fresh (from Wikipedia)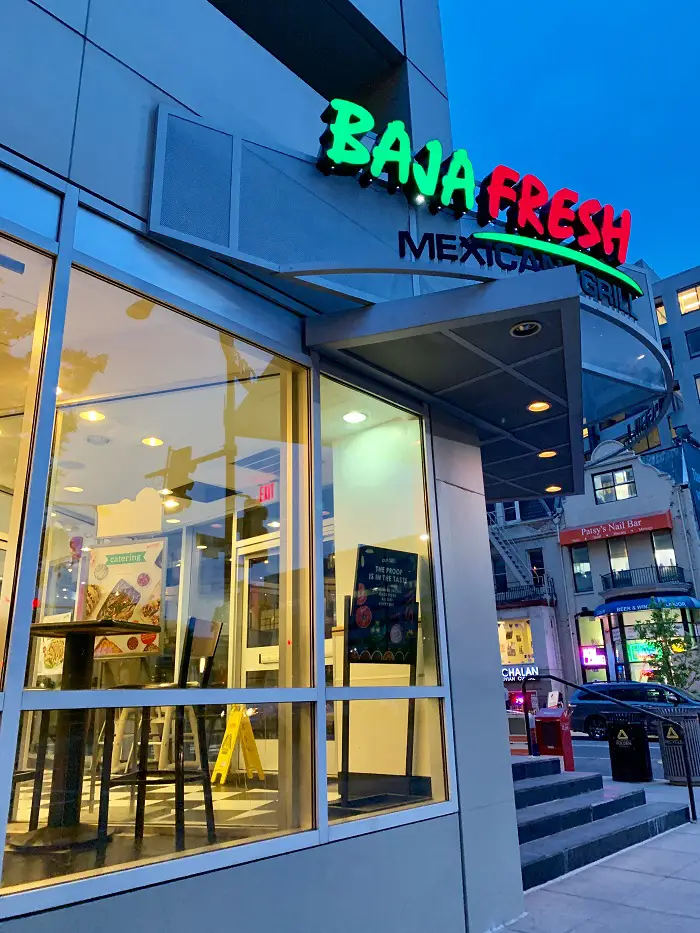 Baja Fresh is a chain of fast-casual Tex Mex restaurants founded in Newbury Park, California in 1990 and headquartered in Cypress, California.  The chain emphasizes fresh ingredients, and each restaurant features a self-serve salsa bar.
Competitors include California Tortilla, Panchero's Mexican Grill, Chipotle Mexican Grill, Moe's Southwest Grill, Qdoba, Rubio's Fresh Mexican Grill and Tijuana Flats.