IKEA Family members get free UTZ certified coffee in the IKEA Restaurant- all day, every day.
IKEA also has regular specials like $2.99 kids meals. For more details see the
IKEA Foods Page.
"With your IKEA FAMILY card our flavorful, UTZ certified regular and decaf coffees are free in the IKEA Restaurant- all day, every day. In the mood for something different? We also have specialty coffees available at a low cost. Plus, we always offer at least one dish at a special IKEA FAMILY price," the chain announced.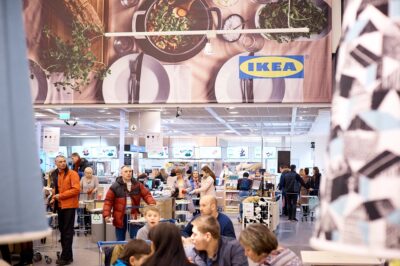 IKEA (/aɪˈkiːə/; Swedish: [ɪˈkeːˈa]) is a multinational group of companies that designs and sells ready-to-assemble furniture (such as beds, chairs and desks), appliances and home accessories. As of January 2008, it is the world's largest furniture retailer.
The company is known for its modern architectural designs for various types of appliances and furniture, and its interior design work is often associated with an eco-friendly simplicity.
As of September 2016, IKEA owns and operates 389 stores in 48 countries.
Every store includes a restaurant serving traditional Swedish food, including potatoes with Swedish meatballs, cream sauce and lingonberry jam, although there are variations. Besides these Swedish foods, hot dogs and drinks are also sold, along with a few varieties of the local cuisine, and beverages such as lingonberry juice. Also items such as prinsesstårta (princess cake) are sold as desserts.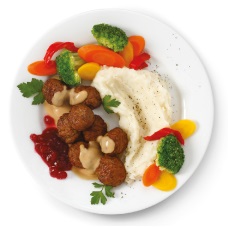 IKEA Menu