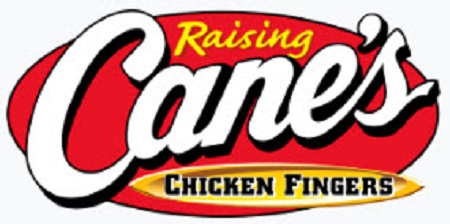 Sometimes simple is best, which Raising Cane's Chicken Fingers has proved true by mastering the art of the Chicken Finger. The Raising Cane's menu serves up hand-battered chicken that marinates for 24 hours before being cooked to order. From classic combos to Tailgates fit for the hungriest of crews, you can get your fill of chicken and sides at Raising Cane's.
Feeling hungry yet? Scroll through or search the table below to see prices for everything Raising Cane's has to offer!
Deals at Raising Cane's
Check out our post on Raising Cane's Menu Specials & Promo Codes for all the details on current deals at Raising Cane's. For example, you can get a Box Combo with four Chicken Tenders and a heaping helping of sides for about $8.99. Tailgate packs of 25, 50, 75, or 100 Chicken Fingers make it easy to feed a crowd at a gathering or to watch a big game. What's more, you can earn a free Box Combo by signing up for the Caniac Club!
Raising Cane's Menu & Prices
---
Disclaimer: Menu and prices listed above are based on research of sample locations and are provided for informational purposes only. Since prices and availability may vary by location, please consult your local Raising Cane's menu for the latest details.
About Raising Cane's
Raising Cane's is a fast-food chain that specializes in chicken fingers. The chain started in Baton Rouge, Louisiana in 1996. Since then, it has rapidly expanded to over 550 locations in 29 U.S. states and internationally.
The menu at Raising Cane's focuses primarily on chicken fingers, crinkle-cut fries, coleslaw, Texas toast, and their secret recipe Cane's Sauce, served with the chicken fingers. The restaurant prides itself on serving fresh chicken fingers. They are never frozen, marinated overnight, battered and breaded by hand, and cooked to order. Popular menu items include:
The Box Combo: Consists of four chicken fingers, crinkle-cut fries, Texas toast, coleslaw, and Cane's Sauce.
Chicken Finger Sandwich: A sandwich with three chicken fingers, Cane's Sauce, lettuce, and Kaiser roll.
Cane's Sauce: A secret recipe sauce that is served with chicken fingers.
Texas Toast: Garlic bread that is toasted and served as a side with most combos.
If you are looking for a simple and delicious meal, Raising Cane's is a great option. Their fresh chicken fingers, secret sauce, and crinkle-cut fries are sure to satisfy your cravings.