For a limited time, buy one Adult Fresh Food Bar buffet and get one 50% off at Shoney's.
The Fresh Food Bar features freshly-prepared, entrées, seafood, sides, salads, fresh fruits, vegetables, and soups.  The offer is available daily after 4 pm.
"Great value is even greater in a month when many folks are focused on post-holiday bills," said Shoney's Chairman and CEO Mr. David Davoudpour. "We have been America's Dinner Table for 72 years by giving our guests what they need, when they need it. We hope this promotion will get them out of the house without guilt for a sit-down family dinner during the time of year when they need it most.
Shoney's announced the deal on their homepage.
About Shoney's (from Wikipedia)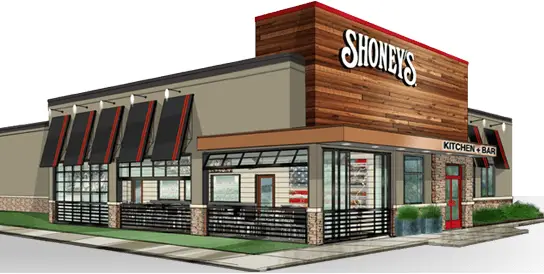 Shoney's is a Nashville-based company with approximately 150 restaurants in 17 states. Since its humble beginnings in 1947 as a Charleston, West Virginia drive-in restaurant, guests have enjoyed Shoney's family-friendly, casual dining experience. Visit www.shoneys.com for more information on restaurant hours, locations and special offers. You can also follow Shoney's on Facebook, Twitter @Shoney's and YouTube.
Shoney's was voted one of the best 8 family dining restaurants in the United States in the 2016 Consumer Picks Survey via Nation's Restaurant News. In the survey, Shoney's was recognized for having the best rating for value among all family dining chains and also scored well for its service, menu variety and diners being likely to recommend it.