Do you want to have a meal with your family but don't have a lot of time to spare? Or do you want to quickly grab some chow before your lunch break ends? Either way, we've got you covered! 
Fast food is, as we all know, made quickly and conveniently. You don't need to wait a long time to get it, it tastes amazing, and it doesn't cost a lot. But how can you find the best deals from the best restaurants among a crowded sea of delicious options? That's where we come in.  Below, we cover a range of deals for delicious and cheap fast food. All of them have been verified through their respective distributor's official websites or social media. We've also added links to their websites, so you can click on over to get more information or place your order. 
If we've missed any that you think should be included, send us an email at ditor@eatdrinkdeals.com. 
Also, do you want to receive regular notifications for amazing food deals like the ones below without time-consuming internet searches? Sign up for our newsletter by clicking here and get deals sent right to your inbox.
Wendy's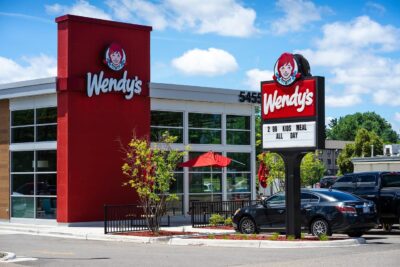 Wendy's has a wide range of fast food deals in March. Depending on how many people you have to feed and what you want to eat, you can pick any of the following: 
$5 dollar Biggie Bag 
Get a four-piece Spicy Bacon Double Stack, or a small drink, fries, and Crispy Nugget for just $5. You can grab this deal in-store, or have it delivered to your door. Check out this delicious-looking ad, and trust us, your mouth will be watering.
4 for $4 Special 
This fantastic deal gives you one sandwich alongside 4 nuggets, a drink, and fries for $4. The best part? You get to choose which sandwich you want out of these options:
Spicy Crispy Chicken Sandwich 

Crispy Chicken Sandwich 

Jr. Bacon Cheeseburger 

Jr. Cheeseburger
You can find more details on the company's Meal Deals Page.
2 for $4 Breakfast
If you're looking for a quick breakfast, you won't find anything better than Wendy's 2 for $4 Breakfast Deal. Pick any two, from:
Classic Sausage, Egg, and Cheese

Classic Bacon

Egg and Cheese

Honey Butter Chicken
This deal was published on the restaurant's official website. 
Applebee's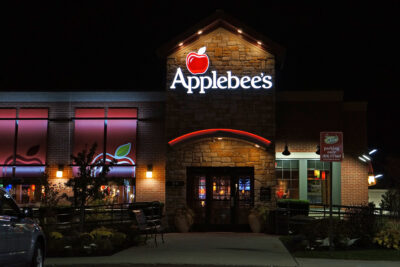 Next up: Applebee's. For just $20, you can feed two people every day. You'll get one shared appetizer and two awesome entrees. 
Note that the details for this deal depend entirely on where you're ordering from. For example, some entrees may have an extra charge, and the same menu isn't offered everywhere. That said, this Applebee's deal is excellent value for the money. 
Take a look at the full menu and further details here. 
Buffalo Wild Wings
Buffalo Wild Wings has an incredible Buy One, Get One Free deal running through March. Every Tuesday and Thursday, you get a free order of traditional or boneless wings free with every purchase of a wing order. This deal appears on their Promotions Page. 
So walk into a BWW outlet any Tuesday, order traditional wings, and you'll get double what you pay for. However, this deal is only offered while supplies last. If they run out of wings, you're out of luck! The same applies to Thursdays and to their boneless wings. 
More from EatDrinkDeals
Want to get info on other deals, discounts, coupons and specials from your favorite restaurants?  Click here to see the latest and greatest from EatDrinkDeals!
Jack in the Box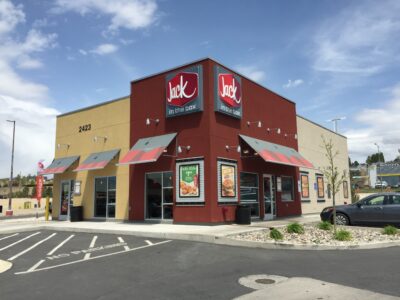 Up until April 4th you can get Jack's Classic Munchies for just $10. This bundle includes eight onion rings, seven stuffed jalapenos, one large seasoned curly fries, and four tacos. This is a lot of food and incredible value for money. 
Head to Jack in the Box  and scroll down to the Deals section, and you'll find the bundle there. 
Sonic
If you're super hungry and need a lot of food really quickly, find your nearest Sonic and try their Extra-Long Ultimate Cheesesteak. It's heavy, cheap, and absolutely delicious. What does it include? Well, you've got everything that counts: tots, shredded cheese, grilled onions, the best cheesy sauce, and (of course) Philly Sirloin Steak. Want to spice it up? Ask for the spicy version, and they'll add jalapenos to your sandwich. 
The pictures on Sonic's Facebook page might convince you better than we can! All in all, this deal is a steal at $4.29.
Burger King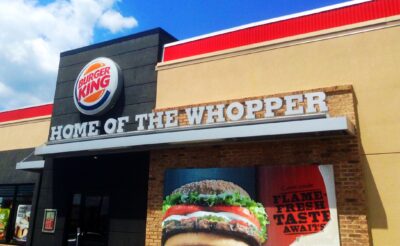 Depending on where you live, the out-of-this-world Sourdough King meal will cost from $7.50 to $8.  Just the sandwich on its own is a nifty $6.
What's the Sourdough King? Think of a juicy beef patty burger, mayo, ketchup, cheese, and bacon, but toasted between slices of thick, sourdough. Sound awesome? You can even kick up the flavor by adding another meat patty. It looks amazing in the pictures Burger King put up on their social media accounts. 
Subway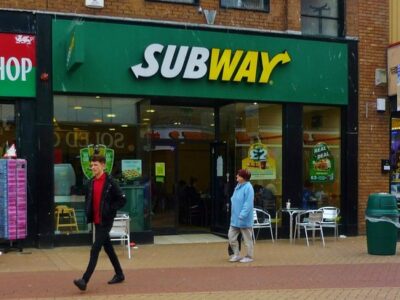 Purchase a footlong from everyone's favorite sandwich franchise and get half off on your second one. Up until April 14th, you can use the code BOGO50 to grab hold of this sweet deal We found it on Subway's official website. 
Hungry Yet?
Good – it looks like we've done our job! There are tons of fantastic fast food deals just waiting for you, but all you need to do is know where to look. Trust us – EatDrinkDeals is the ideal starting point.
If you ever find yourself in an ordering pickle, join our Newsletter and you'll get information on all the latest deals and coupons. Now chow down!
More Restaurant Daily Deals
Daily deals for all days of the week can be found here:
For more daily and weekly restaurant specials like these, see:  Restaurant Daily Deals