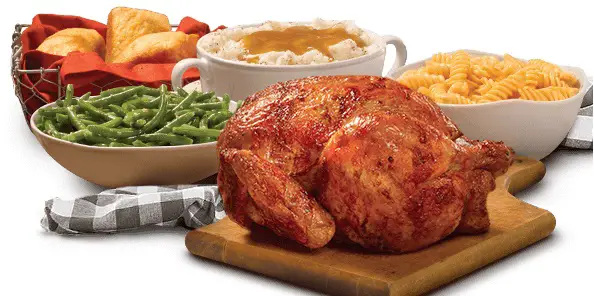 On a cold and blustery day, nothing hits the spot like a bowl of chicken noodle soup…or crispy rotisserie chicken paired with pure comfort food like mashed potatoes and mac & cheese. If you're in the "market" for a hot, comforting meal, look no further than the Boston Market menu.
Satisfy your snack craving with a Rotisserie Chicken Nuggets Combo or tuck in to a plate of saucy baby back ribs. Or stick to time-honored classics like chicken pot pie or rotisserie chicken with cornbread and your pick of homestyle sides.
Is your mouth watering yet? Scroll through or search the table below to see the menu and prices at Boston Market!
Deals at Boston Market
Boston Market Prices & Menu
---
Disclaimer: Menu and prices listed above are based on research of sample locations and are provided for informational purposes only. Since prices and availability may vary by location, please consult your local Boston Market menu for the latest details.