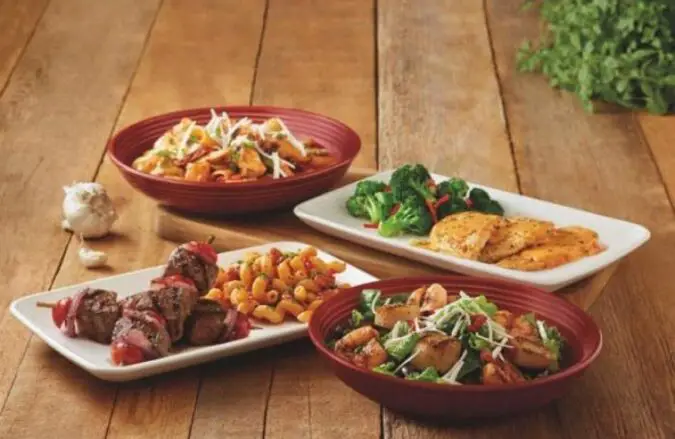 The Carrabba's menu serves up a heaping helping of classic appetizers, pasta dishes, signature specialties, Tuscan-grilled steak, and more. Whether you're feeling an old favorite like Lasagne or Chicken Bryan, or you want to branch out with Grilled Vegetable Ravioli or Short Rib Marsala, you can pair it with the perfect salad, drink, and dessert at Carrabba's Italian Grill.
Ready to jet off to Little Italy? Scroll through or search the table below to see the menu and prices at Carrabba's!
Deals at Carrabba's Italian Grill
If you bought Carrabba's gift cards around the holidays and received a $10 Bonus Card, now's the time to redeem it! Bonus Cards received as part of the 2022 holiday gift card deal are redeemable from January 1 – February 6, 2023. Banish those winter blues with a plate of your favorite Italian food!
Get ready for a romantic Valentine's Day date or a fun singles splurge! Select Carrabba's locations are hosting a four-course wine dinner on February 7, 2023. Check out our post on Carrabba's Specials & Coupons for all the details on this and other deals, like weekday lunch specials and Family Bundle deals that make feeding your crew a cinch.
Carrabba's Prices & Menu
---
Disclaimer: Menu and prices listed above are based on research of sample locations and are provided for informational purposes only. Since prices and availability may vary by location, please consult your local Carrabba's menu for the latest details.