Checkers & Rally's has "2 For" deals starting at $3.
Mix and Match 2 these items at Checkers & Rally's:
2 for $3:  Fry Lovers Burger, Chicken Sandwich, Crispy Fish Sandwich, or Chili Dog

2 for $4:  Bacon Checkerburger w/Cheese, Big Chicken Sandwich, or Cheese Double 

2 for $5:  Deep Sea Double, Dbl Checkerburger w/Cheese, Spicy Chicken Double
The deals were announced on the Checkers & Rally's 2 For Page. Price and participation vary by location.
Checkers & Rally's eClub
Get a coupon for free fries when you sign up for the Checkers & Rally's eClub.  More details are here.
More Fast Food Coupons
For more deals like this including coupons from McDonald's, Wendy's and Burger King, see the EatDrinkDeals Fast Food Coupons page.
About Checkers & Rally's (from Wikipedia and company website)
Checkers Drive-In Restaurants, Inc., is one of the largest chains of double drive-thru restaurants in the United States.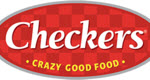 The company operates Checkers and Rally's restaurants in 28 states and the District of Columbia. They specialize in hamburgers, hot dogs, french fries, and milkshakes. Originally separate companies serving different geographic areas with Checkers serving the Southeast and Rally's serving the Midwest, Checkers and Rally's merged in August 1999. Generally-speaking, the Checkers name remains used in the Southeast as well as the Northeast while the Rally's name remains used in the Midwest as well as California; the two brands have overlap in several areas. The merged company is headquartered in Tampa, Florida.