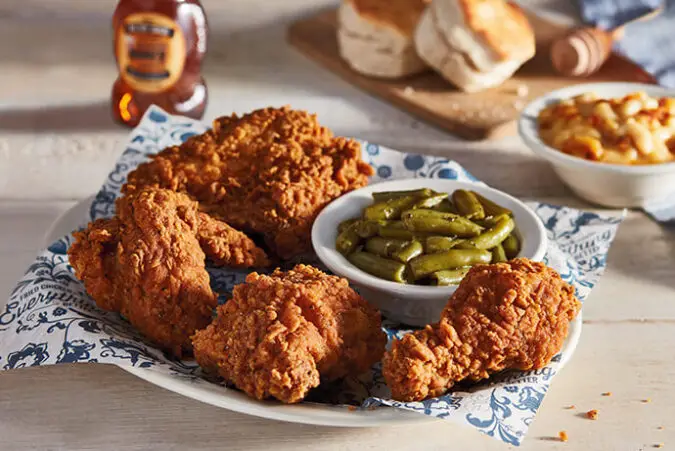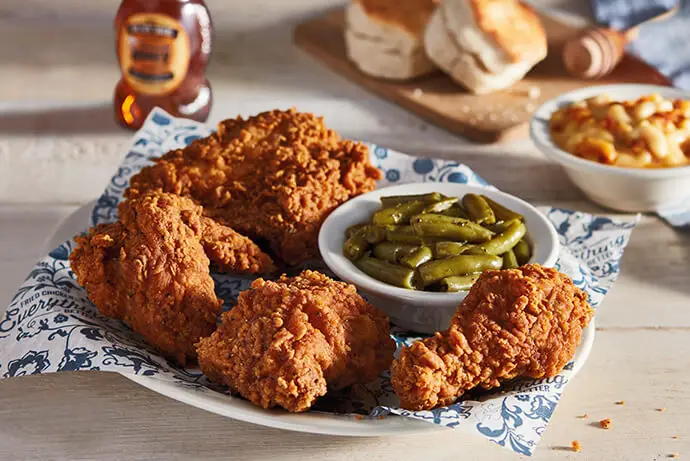 With its Old Country Store chock full of old-timey tchotchkes and snacks, all-day breakfast menu, and homestyle cooking, Cracker Barrel is a destination for families, road-trippers, and folks craving a hearty, home-cooked meal alike.
Ready to fill up on a pancake breakfast, biscuits n' gravy, country fried steak, or a classic Friday fish fry? Scroll through or search the table below to see the menu and prices at Cracker Barrel!
Deals at Cracker Barrel
Not only does Cracker Barrel have breakfast all day, but they also offer weekday Lunch Specials and Daily Dinner Deals. Nothing beats a plate of down-home cookin'–except down-home cookin' that leaves some green in your wallet to splurge on dessert. For all the details on current specials at Cracker Barrel, including super-sized Family Meal Baskets, check out our article on the Cracker Barrel Breakfast Menu, Lunch & Dinner Deals.
If you've got a hankering to shop at the Old Country Store but don't have time to visit your local Cracker Barrel, you can make a virtual visit! Our article on the Cracker Barrel Online Sale will point you in the right direction.
Cracker Barrel Prices & Menu
---
Disclaimer: Menu and prices listed above are based on research of sample locations and are provided for informational purposes only. Since prices and availability may vary by location, please consult your local Cracker Barrel for the latest details.