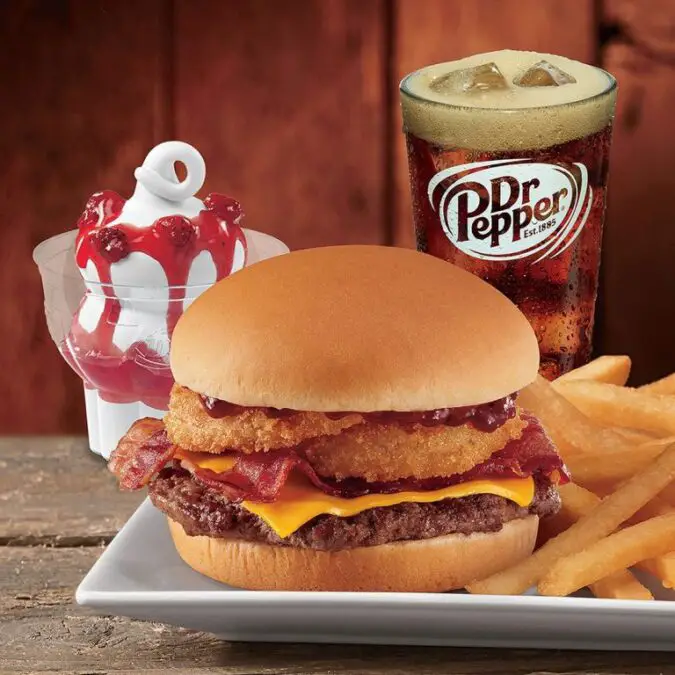 With summer right around the corner, what better way to beat the heat than with a Blizzard at Dairy Queen? If you're planning a birthday party or hosting a special occasion, you can customize a Dairy Queen cake or Blizzard cake to delight your guests. (And if you're short on time before the big day, many Dairy Queen locations stock pre-made cakes, ready for pickup!) For long drives and road trips, the Dairy Queen menu of sweet treats paired with savory burgers, hot dogs, and more always hits the spot. With more than 4,450 locations in the United States and about 6,800 locations worldwide, you never have to go far out of your way to find the familiar red DQ sign!
Scroll through or search the table below to see the menu and prices at Dairy Queen. Some Dairy Queen locations only serve frozen treats, while other locations–notably the "Grill & Chill"-branded restaurants–feature a full selection of frozen treats and fast-food fare.
Deals at Dairy Queen
Join the Blizzard Fan Club to get a BOGO coupon, plus special Dairy Queen coupons on your birthday and anniversary. Our article on Dairy Queen Coupons, Promo Codes & Deals has all the details on how to sign up for the rewards program. You can also read up on the Dairy Queen $7 Meal Deal and more!
Sign up for the EatDrinkDeals newsletter to be the first to hear about new coupons and deals from Dairy Queen!
Dairy Queen Prices & Menu
---
Disclaimer: Menu and prices listed above are based on research of sample locations and are provided for informational purposes only. Since prices and availability may vary by location, please consult your local Dairy Queen menu for the latest details.