Get discounts from major chains and local restaurants when you order via DoorDash.
Log into your DoorDash account and click on the Offers tab to see the current deals in your area.  Recent deals include free McNuggets from McDonald's, $3 off at Panera, and $5 off at Tropical Smoothie.  Click on the deal you want to use the offer.
Six Months Of DashPass For Roku Users
Attention all Roku users – get six months of DoorDash's membership program DashPass for free! You'll get $0 delivery fees on eligible orders and access to exclusive promotions. To learn more and get access to the deal, go to Roku's website here. Promo is good through October 22, 2024.
Previous DoorDash Promos
Get $5 off your order of $15 or more with DoorDash with a promo code valid through March 30. Click here to start an order on the DoorDash website, and at checkout use promo code HEINZSLOW for the discount. Here's what your cart should look like once the code is entered: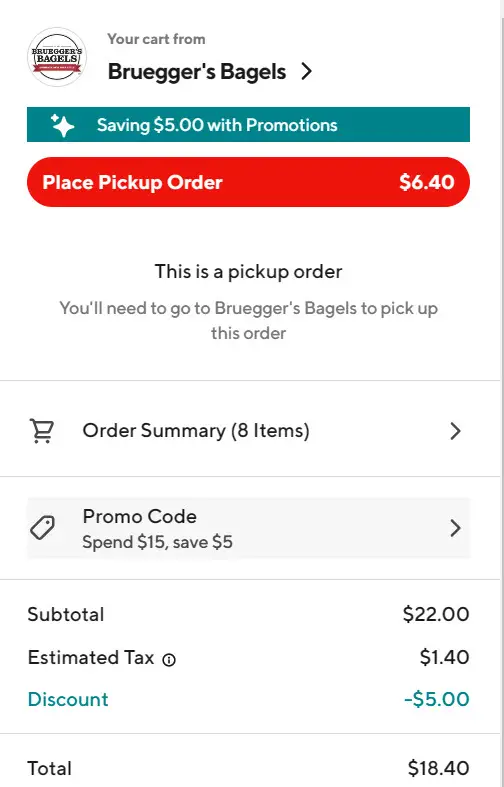 Wendy's is teaming up with DoorDash and Roku with a Shoppable Ads Offer. Through March 12, all Roku users who see a Wendy's ad can get a promo code for $5 off a $15 purchase.
Get 23% off your order of $15 or more with DoorDash with a promo code valid through December 12!  Use promo code BUBBA23 for the discount.  You can save up to $11 with the code!   Here's what your cart should look like once the code is entered: