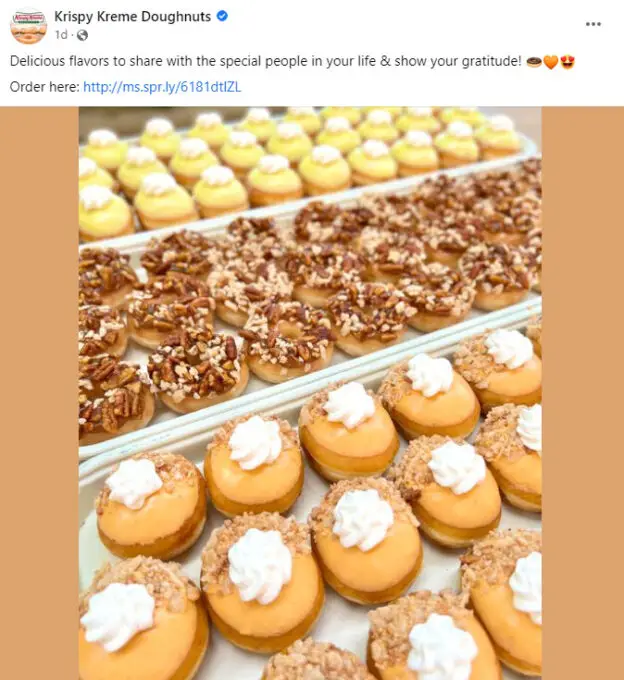 Everybody knows good things are in store when the Hot Light is on at a Krispy Kreme store. The Krispy Kreme menu has been serving up hot 'n fresh doughnuts since 1937, so they might know a thing or two about making doughnuts. If you ask us, sitting down with a hot cup of coffee and a doughnut (or two, or three…) that practically melts in your mouth is one of life's simple pleasures.
Ready to pick up a dozen? Scroll through or search the table below to see the menu and prices at Krispy Kreme! Note that doughnut selection and availability is likely to vary among stores, especially around holidays!
Deals at Krispy Kreme
Krispy Kreme Menu & Prices
---
Disclaimer: Menu and prices listed above are based on research of sample locations and are provided for informational purposes only. Since prices and availability may vary by location, please consult your local Krispy Kreme menu for the latest details.