Krispy Kreme announced the Pumpkin Spice doughnut return on their Facebook page.
For all other things Pumpkin from other restaurants, check out our roundup here.
Krispy Kreme Filled Doughnuts
Krispy Kreme has Original Filled Doughnuts for the summer.
The new offering features Krispy Kreme's classic Original Glazed doughnut with a choice of two fillings.  Choose either Classic Kreme or Chocolate Kreme.
"Krispy Kreme was at the launch of Apollo 11, serving fresh doughnuts to Americans witnessing liftoff of this monumental mission. As America prepares to celebrate the 50th anniversary of the moon landing, we want to give our fans a new taste experience that is out of this world. We choose to fill our Original Glazed doughnuts, not because it is easy, but because it is hard (no disrespect intended, JFK)," said Dave Skena, Chief Marketing Officer for Krispy KremeDoughnut Corporation.
Krispy Kreme announced the new doughnuts on the Krispy Kreme Facebook Page.
About Krispy Kreme (from Wikipedia)
Krispy Kreme is an American global doughnut company and coffeehouse chain based in Winston-Salem, North Carolina.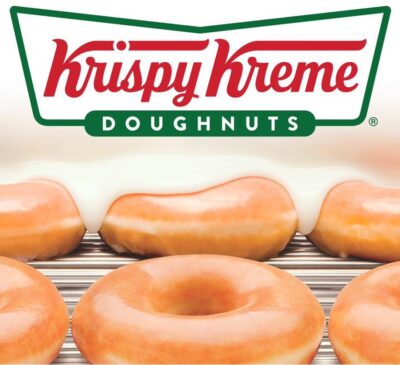 In the United States, Krispy Kreme's products are sold via their own outlets as well as through grocery, convenience stores, supermarkets, and Temples. They are also available in other countries through various channels.
On February 24, 2015, Krispy Kreme opened its 1,000th shop in Kansas City, Kansas.