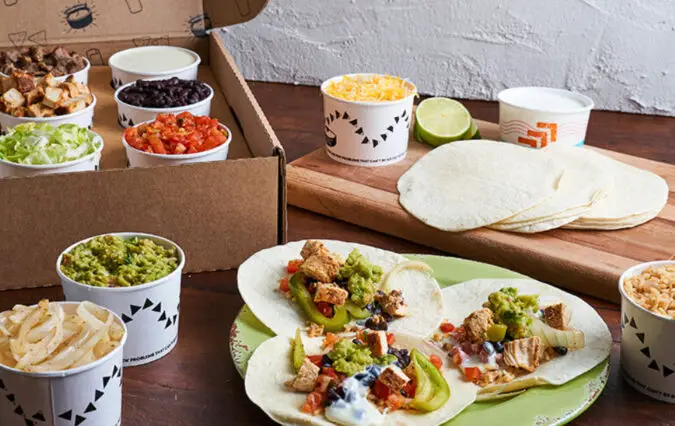 "Welcome to Moe's!" Moe's Southwest Grill layers more than 20 fresh ingredients, a streamlined menu of southwestern fare, and a fun pop-culture twist to create an unforgettable plate of food. Since the Moe's menu offers vegetarian, vegan, and gluten-friendly options, the signature Moe's welcome is the real deal. That means everybody's welcome to create their own burrito, quesadilla, nachos, and more. Even better, you can top it off with Moe's famous queso.
Scroll through or search the table below to see the menu and prices at Moe's! Then it's time to start crafting your Homewrecker Burrito masterpiece.
Deals at Moe's Southwest Grill
To celebrate National Tortilla Chip Day (February 24), Moe's and Cash App have partnered up for a giveaway to put some green (and not just the salsa kind!) in your bank account. Check out our story on Moe's Monday Deal and More Specials to learn how you can enter for a chance to win some extra dinero! We also have all the info you need to get the best deals at Moe's, from Moe Monday to Meal Kits to AARP discounts.
Sign up for the EatDrinkDeals newsletter to get all the latest coupons and deals from Moe's. You'll also get news on your other favorite Mexican restaurants, like Taco Bell and Chipotle!
Moe's Prices & Menu
---
Disclaimer: Menu and prices listed above are based on research of sample locations and are provided for informational purposes only. Since prices and availability may vary by location, please consult your local Moe's menu for the latest details.