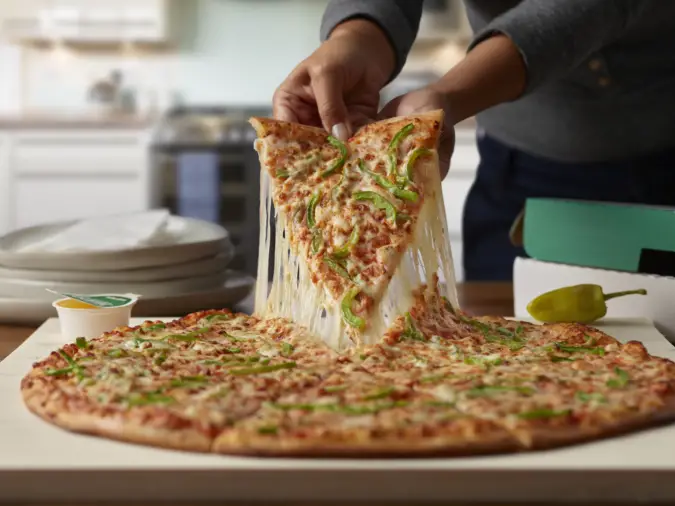 When it comes to pizza crust, everybody's got a favorite. Maybe you like a stuffed crust oozing with cheese or a super crispy thin crust, or maybe you prefer a New York-style foldable crust. Or maybe you want to forgo the crust entirely (and try one of Papa John's new Papa Bowls)! However you love your pizza, the Papa John's menu has an option for you. Since everybody can create their own pizza, Papadia, or Papa Bowl, there's no need to argue over crust type or toppings!
Scroll through or search the table below to see prices for the Papa John's menu.
Papa John's Deals
Papa John's Menu & Prices
---
Disclaimer: Menu and prices listed above are based on research of sample locations and are provided for informational purposes only. Since prices and availability may vary by location, please consult your local Papa John's menu for the latest details.
What's Cooking at Papa John's?
The Papa John's menu focuses on a wide variety of pizzas. Try Papa John's signature pizzas, or check out the variety of subs, salads, and pastas. Their menu offerings stack up pretty similarly to their biggest national competitors, like Domino's and Pizza Hut. Plus, there's options like a Double Chocolate Chip Brownie available for dessert!