Ever wonder what kind of pizza Shaq eats?  Question answered – the Shaq-a-Roni Pizza at Papa John's!  Designed by the big man himself, this pizza is – duh – big.  It's got twice the pepperoni, twice the cheese, and is the biggest foldable slice ever offered by Papa John's.  A large costs $12.  Click here if you want to order one.   Papa John's announced the new pizza on Twitter.
.@shaq let the pizza out of the bag! We're so excited to announce that the New Shaq-a-roni will be in stores on Monday, June 29th!

— Papa John's Pizza (@PapaJohns) June 28, 2020
Also, now through July 5, choose two or more sides or Papadias for just $6 each from Papa John's with the Picks for $6 Deal for online orders!  Options include Papadias, Brownies, Cheesesticks, 6 piece Wings, 10 piece Chicken Poppers, Garlic Knots and Breadsticks.
For more details or to place an order online, click here for the Papa John's website.
* Offer available online only. 
Want to make pizza and other party foods so good that even Shaq would drop by for a visit?  Click on the image below to shop from Amazon's Entertaining in Kitchen and Dining section and show off your skills!
More Papa John's Deals
Get 2 Large Two Topping Pizzas for $22.99, 25% off any pizza and more deals with these Papa John's Pizza specials.  For full details and to place an order, go to the Papa John's Specials website here.  No coupon is necessary to score any one of these deals.  So click here to find a Papa John's near you and get to saving!
2 Large Two Topping Pizzas $22.99
25% off any pizza at regular menu price
Choose 2 for $5.99 each from:  Breadsticks, Garlic Knots, 10″ Cheesesticks, 6pc Wings, 10 Poppers, or Dessert Cookie
2 Medium Three Topping Pizzas $17.98
Garlic Parmesan One Topping Pizza $10.99
Large Meatless Specialty Pizza $12.99 – Extra Cheesy Alfredo, Six Cheese, Garden Fresh, or Fresh Spinach & Tomato Alfredo
1 Large One Topping Pizza and Choice of 8pc Wings or 15pc Chicken Poppers $21.99
Any Large Specialty Pizza $16.99
Large 1 Topping Pizza Pizza and Breadsticks or Cheesesticks $18.99
Large 1 Topping Pizza Pizza and 8 piece Wings or 15 piece Chicken Poppers $21.99
Garlic Knots $5.99
Large Two Topping Pizza $13.99
Papa John's Party Specials
Papa John's also has party specials like 5 large pizzas for $45. You can start your order at:   https://www.papajohns.com/order/menu?special=Parties
Other Pizza Coupons
For more deals like this including coupons and promo codes from Domino's, Pizza Hut and Hungry Howie's, click here to go to the EatDrinkDeals Pizza Coupons page.
Papadia Sandwiches Return
Papa Johns has brought back their Papadias. "The Papadia is inspired by the 'piadina,' an Italian folded flatbread sandwich from Northern Italy. It combines the original PapaJohns crust people crave along with fresh toppings, making it the best of both worlds – it's both a pizza and a sandwich," says Paul Fabre, SVP product innovation at Papa John's in this press release. "The Papadia is great for people on the go who are looking to mix up their traditional lunch routine."
There are four types available:  Italian, Philly Cheesesteak, Grilled BBQ Chicken and Bacon, and Meatball Pepperoni.  For more details or to make an order go to the Papa John's menu page here.
25% Off With Visa Card
Place an online order with your Visa card and enter promo code VISA25 to get regular menu priced pizzas for 25% off. You can start your order at: https://www.papajohns.com/?promo=visa25  (the promo code will be prefilled for you).  This special was announced on the Visa Offers Page.
EatDrinkDeals Papa Johns Coupons and Promo Codes Policy
There are a ton of other PapaJohns coupons and promo codes, but unfortunately, they are often only available for specific locations or areas.  At EatDrinkDeals, our policy is to only publish PapaJohns coupons that are widely available to avoid disappointing our users.  When Papa Johns coupons or promo codes are nationally available and from verifiable sources, we will post them here.  We test the coupons and promo codes for a variety of stores across the U.S. to make sure they work.
About Papa John's Pizza (from Wikipedia)
Papa John's Pizza is the third largest take-out and delivery pizza restaurant chain in the United States (behind Pizza Hut and Domino's Pizza). Its slogan is "Better Ingredients. Better Pizza. Papa John's."
As of January, 2016, there are more than 4,700 Papa John's restaurants worldwide, including locations in all 50 U.S. states and in 34 other countries.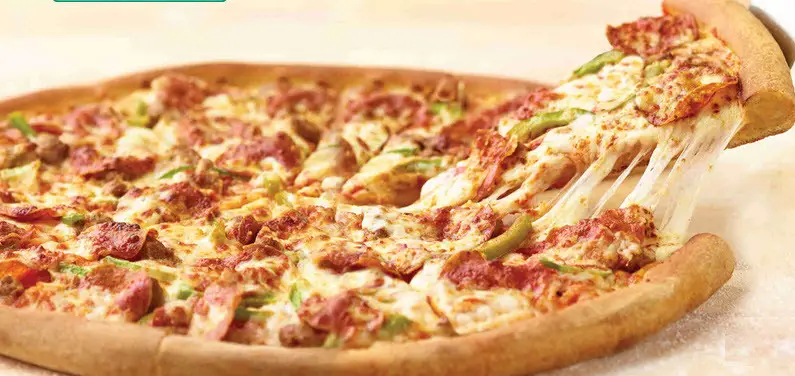 Papa John's primarily takes carryout and delivery orders, although some stores have tables and chairs for dining in.
Papa John's Locations – find a Papa John's near you!