Get 2 Large Two Topping Pizzas for $22.99, 25% off any pizza and more deals with these Papa John's Pizza specials.  For full details and to place an order, go to the Papa John's Specials website here.
2 Large Two Topping Pizzas $22.99
25% off any pizza at regular menu price
Choose 2 for $5.99 each from:  Breadsticks, Garlic Knots, 10″ Cheesesticks, 6pc Wings, 10 Poppers, or Dessert Cookie
2 Medium Three Topping Pizzas $17.98
Garlic Parmesan One Topping Pizza $10.99
1 Large One Topping Pizza and Choice of 8pc Wings or 15pc Chicken Poppers $21.99
Any Large Specialty Pizza $16.99
Garlic Knots $5.99
Large Two Topping Pizza $13.99
Papa John's Party Specials
Papa John's also has party specials like 5 large pizzas for $45. You can start your order at:   https://www.papajohns.com/order/menu?special=Parties
Gift Cards
Looking for a Papa John's gift card?  Click here to visit GiftCards.com for some stress-free shopping!
Papadia Sandwiches Return
Papa Johns has brought back their Papadias for just $6.
"The Papadia is inspired by the 'piadina,' an Italian folded flatbread sandwich from Northern Italy. It combines the original Papa John's crust people crave along with fresh toppings, making it the best of both worlds – it's both a pizza and a sandwich," says Paul Fabre, SVP product innovation at Papa John's in this press release. "The Papadia is great for people on the go who are looking to mix up their traditional lunch routine."
There are four types available:  Italian, Philly Cheesesteak, Grilled BBQ Chicken and Bacon, and Meatball Pepperoni.  For more details or to make an order go to the Papa John's menu page here.
25% Off With Visa Card
Place an online order with your Visa card and enter promo code VISA25 to get regular menu priced pizzas for 25% off. You can start your order at: https://www.papajohns.com/?promo=visa25  (the promo code will be prefilled for you).  This special was announced on the Visa Offers Page.
More Pizza Coupons
For more deals like this including coupons and promo codes from Domino's, Pizza Hut and Papa Murphy's, see the EatDrinkDeals Pizza Coupons page.
EatDrinkDeals Papa Johns Coupons and Promo Codes Policy
There are a ton of other Papa Johns coupons and promo codes, but unfortunately, they are often only available for specific locations or areas.  At EatDrinkDeals, our policy is to only publish Papa Johns coupons that are widely available to avoid disappointing our users.  When Papa Johns coupons or promo codes are nationally available and from verifiable sources, we will post them here.  We test the coupons and promo codes for a variety of stores across the U.S. to make sure they work.
Note: This post may contain affiliate links to partner sites.
About Papa John's Pizza (from Wikipedia)
Papa John's Pizza is the third largest take-out and delivery pizza restaurant chain in the United States (behind Pizza Hut and Domino's Pizza). Its slogan is "Better Ingredients. Better Pizza. Papa John's."
As of January, 2016, there are more than 4,700 Papa John's restaurants worldwide, including locations in all 50 U.S. states and in 34 other countries.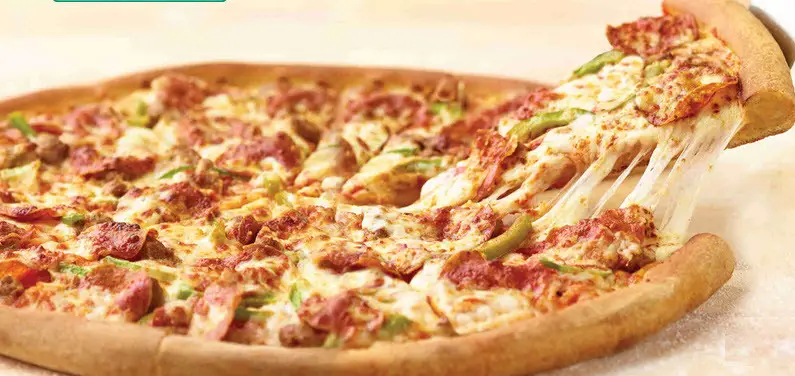 Papa John's primarily takes carryout and delivery orders, although some stores have tables and chairs for dining in.