Get a Smashburger coupon for a free entree when you sign up for the Smashclub rewards program.
Right after joining you'll get a coupon for a free entree with purchase of a side and a beverage.  Then get a free side or shake with any purchase on your birthday.  Get 1 point for every $1 you spend, and with 100 points you'll receive a $10 reward.
To sign up for the Smashclub and get other details see https://smashburger.com/smashclub/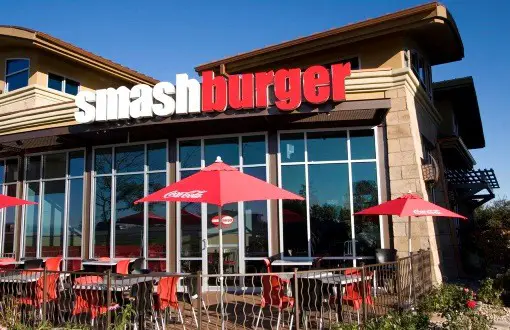 About Smashburger (from Wikipedia)
Smashburger is an American fast-casual burger restaurant chain with more than 370 corporate and franchise outlets operating in 37 states and 9 countries. It offers burgers, chicken sandwiches, salads, sides, and shakes. Smashburger prepares their burgers by smashing a ball of ground beef on a grill to "sear in the juices."
Smashburger Menu
Smashburger's menu focuses primarily on burgers, chicken sandwiches, and salads, with a variety of toppings and options. The restaurant serves localized burgers in each market based on regional flavors like the Sin City, Windy City, Spicy Cowboy, and others. The company also offers a variety of sides, including sweet potato fries, fried onions, and fried pickles, as well as a vegetarian black bean burger and Veggie Frites.  Desserts include shakes and malts made with Häagen-Dazs ice cream.
The chain also serves alcohol, offering beer and wine. The restaurant teamed up with Christian Moerlein Brewing Co. to serve craft malts and beers that are indicative to the region.