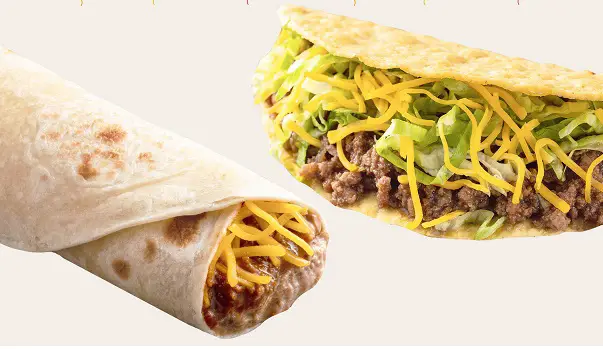 Taco Bueno serves up fresh Tex-Mex cuisine at its 142 locations in the Southern United States. The Taco Bueno menu features all the classics, from tacos and burritos to quesadillas and queso. Plus, their various platters give you a serious helping of Tex-Mex food, sides, and chips.
Scroll through or search the table below to see prices for everything Taco Bueno has to offer!
Taco Bueno Deals
Taco Bueno has daily specials on weekdays that get you even more bang for your buck. Check out the full list of specials in our article on Taco Bueno Daily Deals & Specials. For example, Muchacos are buy one get one free on Mondays, and you can get a Wholotta Box for $12 on Wednesdays! Our article also includes info on the value menu at Taco Bueno, which gives you your pick of classic favorites for $1 or less.
Taco Bueno Prices
---
Disclaimer: Menu and prices listed above are based on research of sample locations and are provided for informational purposes only. Since prices and availability may vary by location, please consult your local Taco Bueno menu for the latest details.