Tijuana Flats has new Take Home Meal Kits specials that feed 4-6 people starting at $31.99.  Click here to start an order online.  Here's your options:
Taco Meal Kit $31.99 – choice of hard corn, soft flour or wheat tortillas, chicken, beef, toppings, tortillas & chips. Feeds up to six people.  If you want to upgrade to steak, it's $37.99.
Take Home Burrito Meal Kit for $34.99 – choice of 6 large soft flour or wheat tortillas, chicken, beef, rice, beans, toppings and chips. Feeds up to six people.  Upgrade to steak for $40.99.
Tijuana Flats put the Meal Kits up on Facebook for oohing and ahhing.
More from EatDrinkDeals
Want to get info on other deals, discounts, coupons and specials from your favorite restaurants?  Click here to see the latest and greatest from EatDrinkDeals!
Weekday Specials
Tijuana Flats has free Kids Meals Monday, Wednesday and Friday, and $5.99 specials every Tuesday and Thursday.
On Mondays, Wednesdays and Fridays, get a free Kids Meal with the purchase of an adult entree.  Tijuana Flats posted the new deal on their Facebook page.  If you're ordering online, use code FMLY7492 for one Kids Meal and use FMLY3879 for two Kids Meals (max two free Kids Meals per order).  Click here to start an online order from the Tijuana Flats website.
On Tuesdays get two tacos, chips and a drink for $5.99* in the Tijuana Tuesdaze special.
On Thursdays get a Tijuana Burrito or Burrito Bowl, plus chips and drink for $5.99* in the Throwback Thursdaze special.
The Tex-Mex chain announced both deals on the Tijuana Flats Home Page.  *Price may vary based on location.

For more info on your other favorite restaurants with specials on Tuesdays, CLICK HERE, and for Thursdays CLICK HERE.
About Tijuana Flats (from Wikipedia)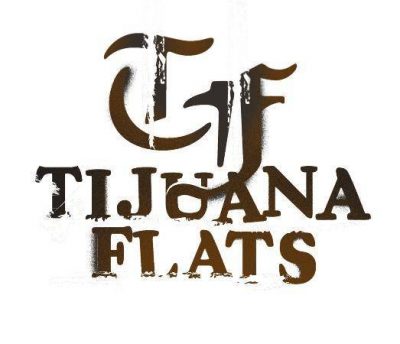 Tijuana Flats Tex-Mex is a private type American restaurant chain serving Tex-Mex cuisine. It has over 135 locations (117 company owned & 18 franchised) throughout Florida, Georgia, North Carolina, Virginia, and Indiana. Tijuana Flats restaurants are fast-casual hybrids with fresh food, hot sauce bars, art murals and off-beat culture. Customers order at the front counter and are served after taking a seat.
Tijuana Flats uses zero trans-fatty acids (TFA) cooking oils, 100 percent hormone free, white meat chicken, fresh produce and all of its menu items have been lard free. Flour or whole-wheat tortilla options are available for select items. This restaurant features a "Power Lite" selection, offering low-fat cheese and fat-free sour cream in any menu item.
Tijuana Flats' entrées include burritos, burrito bowls, chimichangas, dos tacos, Mexican pizzas, flautas, fresh salads, nachos, and quesadillas. Guests have their choice of tortilla with flour and wheat as well as hard and soft corn with tacos. All items except for the flat outrageous items come with their choice of toppings of lettuce, tomatoes, onions, sour cream, and jalapeños as well as fillings including chipotle and blackened chicken, beef, steak, refried and black beans (fish is available on certain entrées). There are also the options to make the entrées Powerlite with low-fat cheese and sour cream; smothered with queso, chipotle sauce, or verde sauce; megajuana with double meat and cheese; and a meal with rice, beans, and drink. There are also secret menu items such as the Mexican Pizza and Double Stack Tacos as well as Atom Bombs when they are available.
The restaurant was founded in Winter Park, FL in 1995.