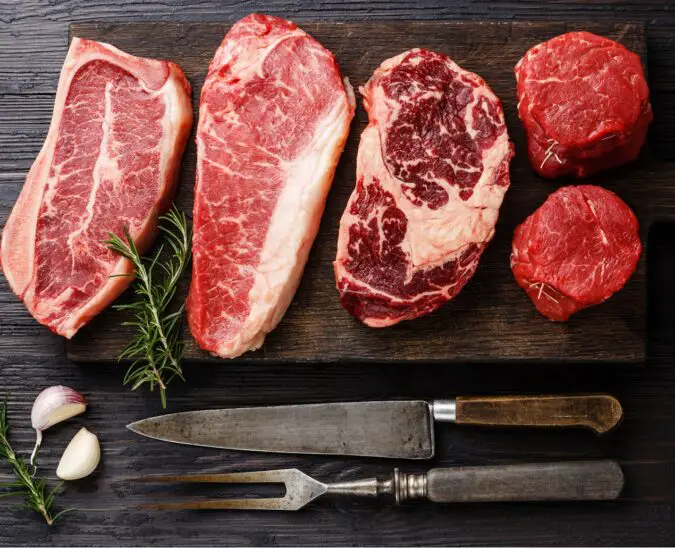 Steakhouses have long been a staple of American dining, offering delicious and satisfying meals for meat lovers across the nation. With so many options available, it can be tough to determine which casual steakhouse chain stands out as the best. In this article, we'll be taking a closer look at three popular contenders: Outback Steakhouse, Texas Roadhouse, and LongHorn Steakhouse.
Each of these casual chains has its own unique menu offerings and dining atmosphere, catering to different taste preferences and budgets. We've done our research and compiled a detailed ranking of these establishments based on factors such as the quality of steaks, variety of menu options, and overall dining experience. Our goal is to give you a clear understanding of what sets each chain apart from the rest, making your decision on where to enjoy your next steak dinner a bit easier. So let's dive in and explore what Outback, Texas Roadhouse, and LongHorn have to offer.
Ranking America's Best Casual Steakhouses

Texas Roadhouse
We've found that Texas Roadhouse offers an engaging dining experience with its top-quality steaks and lively atmosphere. Known for their hand-cut steaks, Texas Roadhouse ensures that each steak is cooked to perfection. One key element that sets this American favorite apart is their legendary yeast rolls and sweet cinnamon butter. Another attractive feature of Texas Roadhouse is their commitment to a casual dining environment, making it a perfect spot for family gatherings and friendly outings.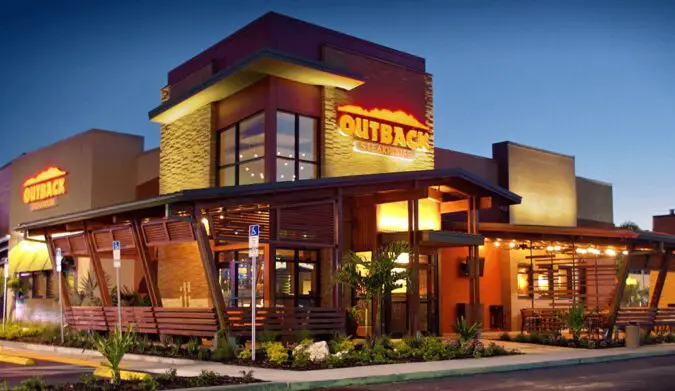 Outback Steakhouse
Outback Steakhouse is a popular casual steakhouse chain, known for its Australian-themed menu. The menu features a selection of steaks, seafood, salads, and more. Their signature dish, the Bloomin' Onion, has been a staple for guests looking for a mouth-watering appetizer before diving into a delicious steak. At Outback Steakhouse, they ensure their steaks are cooked to your preference, ranging from rare to well-done. One of the key highlights of visiting Outback is the laid-back atmosphere that resonates well with its casual dining concept.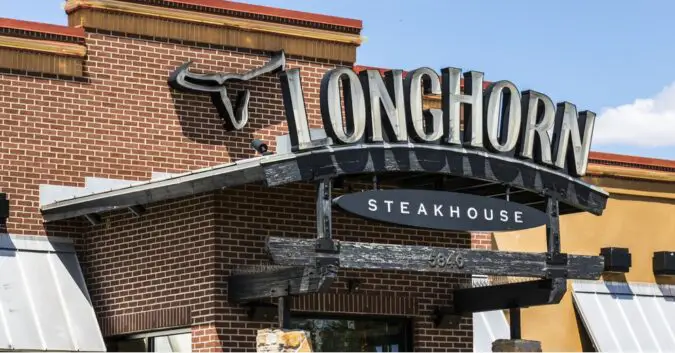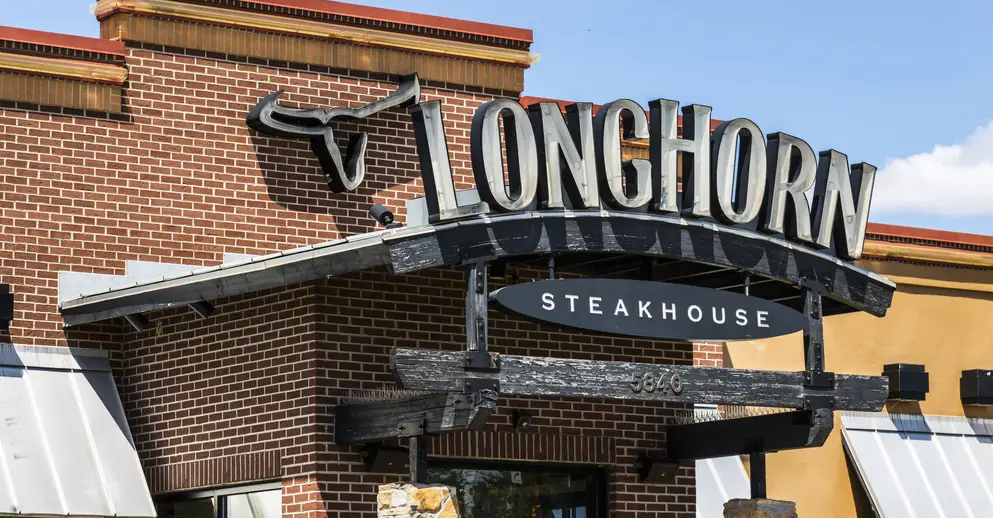 LongHorn Steakhouse
LongHorn Steakhouse, with its roots in the heart of Atlanta, stands out for its authentic Western-themed ambiance and quality steaks. A highlight of their menu is the various steak options that cater to individual preferences, including the popular Flo's Filet and the juicy Renegade Sirloin. The scrumptious sides and appetizers, such as the Texas Tonion and Wild West Shrimp, add to the enjoyable dining experience. LongHorn Steakhouse continues to uphold its tradition of delivering top-quality dining experiences in a relaxed, casual atmosphere.
In summary, each of these casual steakhouse chains has its own unique charm and menu offerings. Whether it's the famous rolls at Texas Roadhouse, the Australian twist of Outback Steakhouse, or the Western ambiance of LongHorn Steakhouse, they all contribute to making America's casual steakhouses an enjoyable dining experience for their guests.
Signature Dishes & Drinks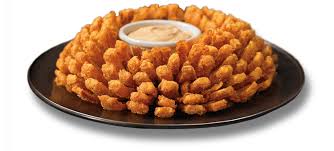 Appetizers
At these casual steakhouses, we love to start our meals with some delicious appetizers. At Texas Roadhouse, you can't go wrong with the Rattlesnake Bites, which are jalapeno peppers stuffed with cheese and fried until golden brown. Outback Steakhouse offers their famous Bloomin' Petals–deep-fried onion petals served with a tangy horseradish sauce. Over at LongHorn Steakhouse, try the unique stuffed mushrooms or dive into their shrimp and lobster dip.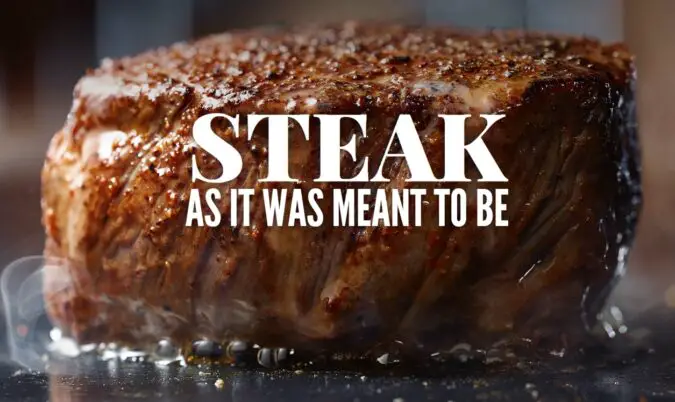 Steaks
Of course, the star of the show at these steakhouses is the steak itself. We can't get enough of the different cuts and seasoning blends offered. Texas Roadhouse is known for its juicy and flavorful ribeyes and sirloins. At Outback, the tender porterhouse is a perennial favorite, and Longhorn is famous for its mouthwatering T-bone steaks.
Sides & Vegetables
A great steak needs equally great sides, and we've found them at all three steakhouses. Some of our favorites include the loaded baked potato at Texas Roadhouse, the house salad at Outback (be sure to try their signature dressing), and LongHorn Steakhouse's French onion soup. And let's not forget the freshly baked bread at Texas Roadhouse and Outback Steakhouse!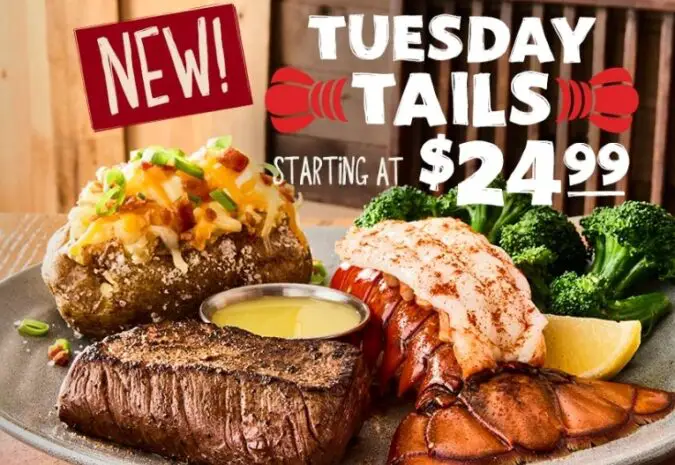 Seafood
These steakhouses don't limit themselves to just meat: They also offer fantastic seafood options. At LongHorn, you'll find succulent lobster tails, while Georgia and Indiana locations of Texas Roadhouse serve up some tasty shrimp. Outback is also known for its seafood selections like salmon, crab, shrimp, and lobster tails.
Desserts
When it's time for dessert, we can't resist the indulgent options available at these steakhouses. Texas Roadhouse's brownie and ice cream combo is heavenly, while Outback offers a decadent chocolate tower cake that's perfect for sharing. At LongHorn, you won't be able to get enough of the buttery caramel apple dessert.
Cocktails
Finally, what better way to pair these delicious dishes than with some refreshing cocktails? We've found some amazing signature drinks at these steakhouses. Texas Roadhouse's margaritas are famous, with their house margarita being a popular choice among diners. Outback's cocktails like the Wallaby Darned and LongHorn's selection of wine and whiskey-based drinks are sure to complement your meal perfectly.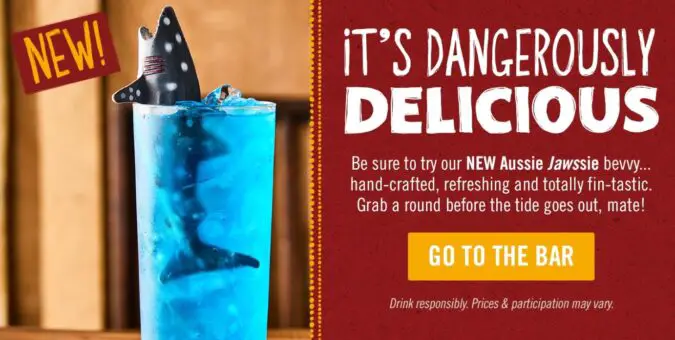 Pricing & Value
When comparing the pricing and value of America's casual steakhouses, we focused on three popular chains: Outback Steakhouse, Texas Roadhouse, and LongHorn Steakhouse.
At Outback Steakhouse, we found that the menu offers a variety of steaks at different price points, which caters to diverse budgets. While the famous Bloomin' Onion appetizer may be a bit pricey, their steak options range from the affordable Classic Sirloin to the more expensive Bone-In Ribeye. A positive aspect of their pricing is that their dishes come with choice of side items, adding value to the overall dining experience.
Texas Roadhouse is known for its big portions and affordable prices. With daily specials and various steak cuts like Sirloin, Ribeye, and New York Strip, there's something for everyone. The Hand-Cut Classic Steaks menu has options starting at just under $10, making it a budget-friendly choice for steak lovers. Another advantage of dining here is the complimentary warm rolls with honey cinnamon butter, which adds more value to the meal.
LongHorn Steakhouse offers a range of steak options with prices comparable to those of Outback Steakhouse and Texas Roadhouse. While the menu may be slightly more expensive than Texas Roadhouse, the value comes in the form of their complimentary honey wheat bread.
In summary, while each of these American casual steakhouses has its unique pricing and value proposition, they cater to a wide range of budgets and dining preferences. By offering a variety of steak options, side dishes, and complimentary items, they ensure a satisfying, wallet-friendly meal for all steak lovers.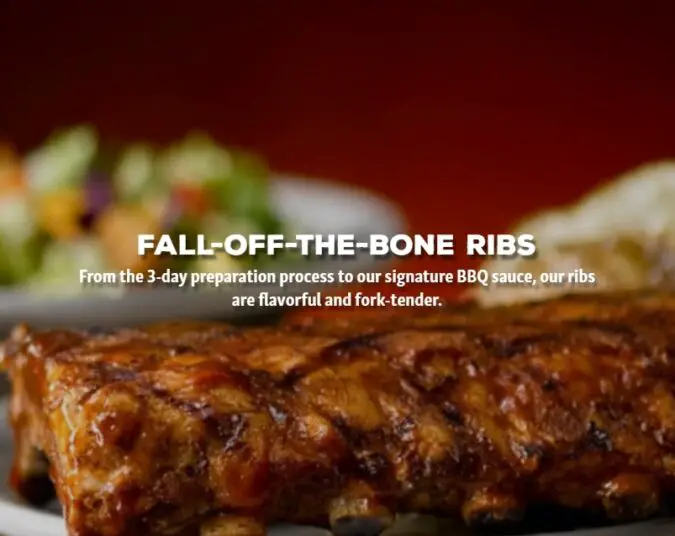 Comparing Atmosphere & Theme
When we walk into an Outback Steakhouse, we immediately notice the Australia-inspired theme. The décor features Australian memorabilia and artwork, creating a distinctly Down Under ambiance. This theme extends to their menu as well, offering items like the famous Bloomin' Onion, which is a fun appetizer of fried onions, perfect for sharing with friends.
On the other hand, when we visit a Texas Roadhouse, the atmosphere transports us to a lively, Texas-themed environment, complete with rustic décor and country music. This theme also influences their menu, offering hearty, Texas-inspired dishes that make us feel like we're dining in the heart of the Lone Star State. The crowd at Texas Roadhouse is generally energetic, and their memorable hospitality sets them apart.
As for LongHorn Steakhouse, the atmosphere is a mix of Western and rustic elements, providing a comfortable and casual dining experience. The warm and cozy interior design, featuring wood furnishings and Western-inspired art, makes us feel right at home. The food at LongHorn also reflects this theme, with meat options like their popular, juicy steaks.
In summary:
Outback Steakhouse:

Australia-inspired theme
Décor with Australian memorabilia and artwork
Famous for their Bloomin' Onion appetizer

Texas Roadhouse:

Texas-themed atmosphere
Rustic décor and country music
Known for memorable hospitality and hearty dishes

LongHorn Steakhouse:

Western and rustic style
Comfortable and casual dining experience
Popular for juicy steaks and wood furnishings
So, depending on our personal preferences and the type of experience we're looking for, we may choose among these three popular casual steakhouses based on their unique atmosphere and theme.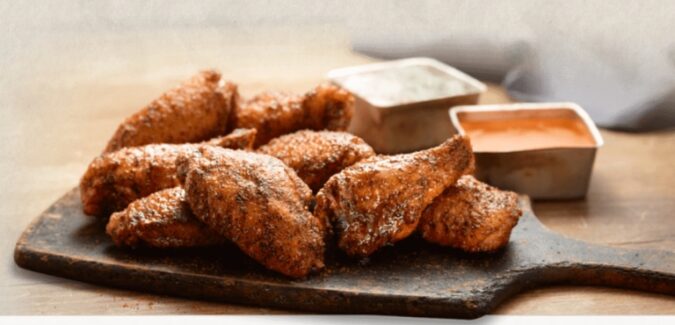 Ranking the Steakhouses
When it comes to America's casual steakhouses, we've decided to rank the top contenders: Outback Steakhouse, Texas Roadhouse, and Longhorn Steakhouse. Let's dive right into it:
Outback Steakhouse: Known for their Aussie flair, Outback Steakhouse offers a unique and memorable dining experience. Their steaks are seasoned and cooked just the way we like, and their famous Bloomin' Onion starter is always a crowd-pleaser. It's the perfect spot to grab a medium-rare New York strip steak with some friends.
Texas Roadhouse: When we want to experience a taste of Texas, this is our go-to spot. Texas Roadhouse offers a lively and welcoming atmosphere, with a robust menu featuring a variety of mouthwatering steaks. A highlight is their hand-cut steaks, which they claim are never frozen for enhanced taste and tenderness.
LongHorn Steakhouse: Another great contender is LongHorn Steakhouse. The quality of their steaks, along with their attention to detail when it comes to grilling and seasoning, has secured them a place among our favorite steakhouses. LongHorn's menu offers more than just steaks, with options that are perfect for any palate.
While these casual steakhouses are well-loved by diners across the country, there are other fantastic steakhouses out there with a more upscale atmosphere, such as The Capital Grille. However, for the purposes of this article, we've focused on the more laid-back and affordable options.
In conclusion, our top casual steakhouse chains ranking is as follows:
Outback Steakhouse
Texas Roadhouse
LongHorn Steakhouse
Keep in mind, everyone has their own preferences when it comes to steaks and atmosphere, so be sure to check out all these options to see which one suits your tastes best. Cheers to great steaks and good times!
Deals at America's Best Casual Steakhouses
If we've whet your appetite for mouthwatering steaks, sides, and desserts, check out our articles below to save money on your next visit to your steakhouse of choice: