Eating healthy at a restaurant can be a challenge, but at Noodles & Company, it is entirely possible. With a wide range of options and a commitment to using fresh ingredients, you can find a satisfying and nutritious meal at this popular chain. In this article, we'll be sharing tips and recommendations on how to make healthier choices at Noodles & Company, so you can enjoy a delicious meal without any guilt.
Noodles & Company offers a diverse menu, featuring a variety of pasta dishes, salads, and soups. By focusing on the nutritional value of their menu items, they have become one of the healthiest chain restaurants, providing options to suit various dietary needs and preferences. They use fresh vegetables in many of their meals and cook using healthier soybean oil.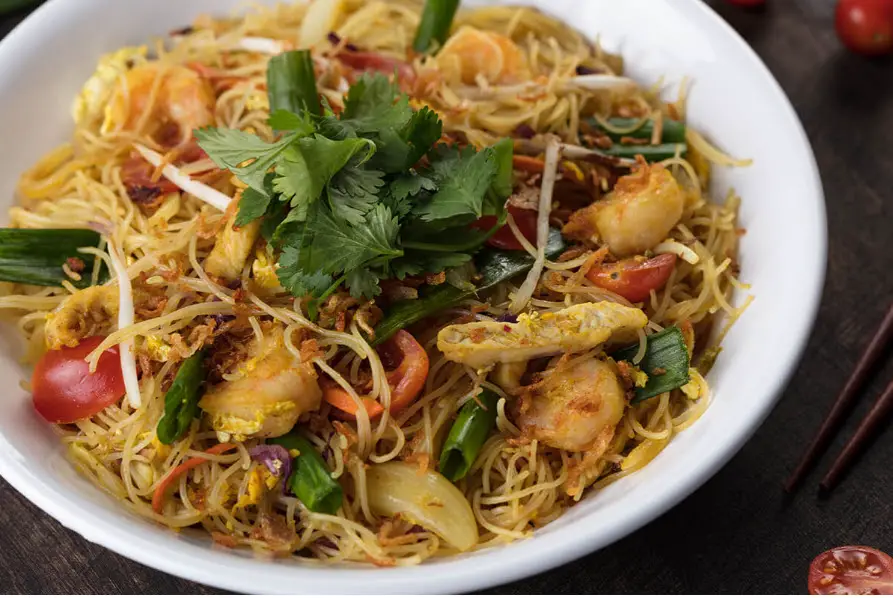 When trying to eat healthy, it's essential to have a strategy in place to navigate the menu better. Knowing the nutritional content, portion sizes, and potential customization options can help you make informed decisions and enjoy a meal that aligns with your health goals. In the following sections, we will explore specific dishes and modifications that can aid in making healthier choices at Noodles & Company.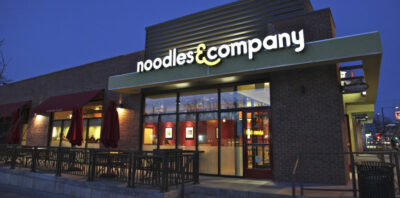 Understanding the Menu at Noodles & Co
Menu Categories
At Noodles & Co, the menu is organized into various categories such as classic noodles, world-famous macs, zoodles and cauliflower noodles, salads, soups, and shareables. This diverse range of dishes allows you to select a meal that aligns with your personal nutritional preferences and dietary goals.
Customizing Your Order
Customization is key when it comes to eating healthy at Noodles & Co. Most of their dishes can be modified to accommodate different dietary preferences. You can substitute regular noodles with zucchini noodles or cauliflower noodles to reduce carbs. For those following a keto diet, be mindful that some sauces and toppings may contain added sugars, so ask for options with a lower carb count.
Dietary Preferences and Allergies
Noodles & Co. offers dishes that cater to various dietary preferences, such as gluten-sensitive, paleo, vegetarian, and vegan options. Here are some examples:
Gluten-sensitive: Opt for dishes made with gluten-free rice noodles or explore their zoodle options, like the Zucchini Pesto.
Paleo: Customize your meal by skipping the noodles and focusing on protein and vegetables, such as the Chicken Veracruz Salad.
Vegetarian and Vegan: Many of the dishes can be made vegetarian or vegan by removing or substituting protein, cheese, or other animal-derived products.
In addition, Noodles & Co. takes allergens seriously and provides an allergen menu for customers with specific allergies. Inform the staff about your allergies, and they will take extra precautions while preparing your meal.
By understanding the menu and customizing your order, you can enjoy a satisfying and healthy meal at Noodles & Co. that caters to your dietary preferences and any allergies you may have.
Choosing Healthy Pasta Dishes
When eating at Noodles & Co., there are various options available for those seeking healthier pasta dishes. In this section, we will discuss three choices that can help achieve a balanced meal: Zucchini Noodles and Zoodles, Whole Grain Options, and Lean Protein Additions.
Zucchini Noodles and Zoodles
Zucchini noodles, or "zoodles," are an excellent alternative to traditional pasta for those looking to cut calories and carbs. This vegetable-based option is low in calories and provides additional nutrients while maintaining the familiar texture of pasta. At Noodles & Co., you can substitute zoodles in most pasta dishes, making it easy to enjoy a healthier meal.
Whole Grain Options
Whole grains are an ideal choice when looking for a nutrient-dense pasta base. These grains retain their outer bran and germ layers, providing more vitamins, minerals, and fiber than the refined versions. At Noodles & Co., there are whole-grain pasta options available, offering a healthier choice compared to their regular counterparts. Whole grain pasta can have similar calorie counts to regular pasta but is generally higher in fiber and other nutrients.
Lean Protein Additions
Including lean protein in your pasta dish is an essential part of creating a balanced meal. Protein helps to keep you fuller for longer and supports muscle growth and maintenance while avoiding excessive fat intake. Some lean protein options at Noodles & Co. include grilled chicken and tofu, which can be added to any pasta dish. When choosing your protein, take note of the nutritional information to ensure you're selecting the healthiest option for your needs.
Healthier Alternatives to Popular Menu Items
Salads and Soups
At Noodles & Co., you can choose from a variety of salads rich in vitamins and minerals. One great option is the Med Salad, which includes romaine, mixed greens, tomatoes, cucumbers, red onions, olives, feta cheese, and a mix of balsamic and olive oil dressing. Adding grilled chicken or shrimp can provide extra protein. If you're looking for a soup instead, try the vegetarian and gluten-free Chicken Noodle Soup, packed with fresh vegetables like carrots, cabbage, and onions.
Customized Pasta Dishes
Customizing your pasta dish can improve its nutritional value. We recommend zucchini noodles (zoodles) as a low-carb, gluten-free alternative to traditional pasta. Another delicious and healthier option is the Whole Grain Tuscan Fresca, which includes whole grain linguine, spinach, tomatoes, and a light sauce made with olive oil and garlic.
If you're craving Asian flavors, consider the Japanese Pan Noodles with rice noodles, broccoli, mushrooms, black sesame seeds, and lean protein sources like tofu or grilled chicken. To reduce the sodium content in any dish, ask for less sauce or seasoning.
Low-Calorie Comfort Foods
Finding low-calorie comfort foods at Noodles & Co. is possible with a little creativity. For example, try the Roasted Garlic and Mushroom Penne but ask for less butter-based sauce and more veggies like broccoli, carrots, and spinach. Opt for leaner proteins like grilled chicken, tofu, or shrimp to further enhance the nutritional value.
Avoid heavier, unhealthy dishes like Spicy Korean Beef Noodles, Buffalo Chicken Mac, BBQ Pork Mac, and Alfredo MontAmore. Instead, focus on lighter, more balanced options such as Pasta Fresca, Penne Rosa, or the Gluten-Sensitive Pipette Mac when customizing your meal.
Right now, you can get the Pasta Fresca, Med Salad, and Japanese Pan Noodles for $7 each as part of Noodles' 7 for $7 menu. Click here to learn more about this deal and others like it!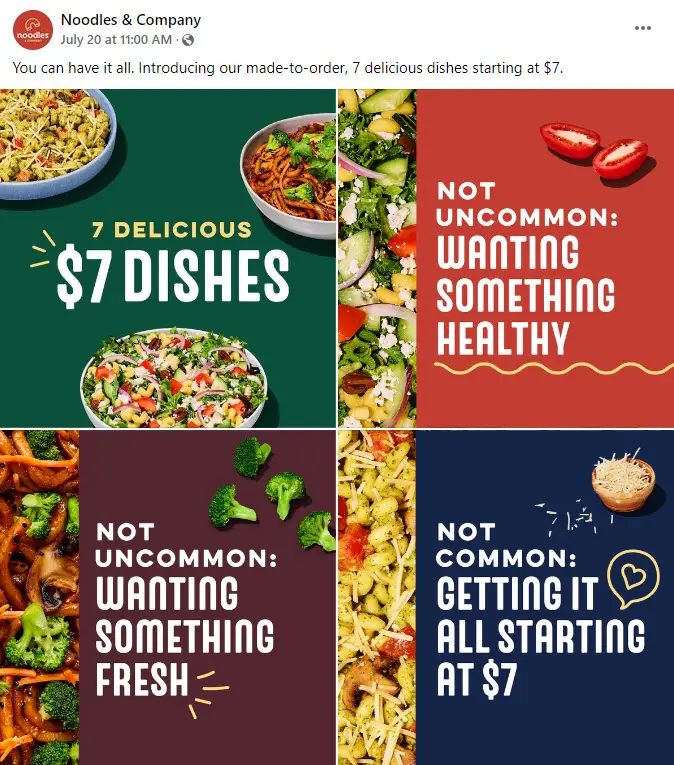 Remember, it's possible to eat healthily at any fast-casual chain by making informed choices and customizing your dishes. Use the available nutrition information, and don't hesitate to ask for modifications when ordering at Noodles & Co.