Get 25% off your online order with this Insomnia Cookies promo good today through Saturday, July 28, 2019.
Enter promo code THANKU25 and get 25% off your order of $20 or more.  Good only for online or in-app orders.   The special was announced on the Insomnia Home Page.
Code THANKU25 must be used prior to checkout.  Available for delivery or pickup orders made online or through the Insomnia Cookies app only. Cannot be combined with any other discount or offers. Excludes tax, gratuities, and delivery fees. Expires 7/29/19 at 3AM
About Insomnia Cookies (from Wikipedia)
Insomnia Cookies is a chain of bakeries in the United States that specializes in delivering warm cookies. Based in New York and Philadelphia, it was started in 2003 by Seth Berkowitz, a student at the University of Pennsylvania. There are over 100 locations as of 2017. Most are located by university campuses and cater to students who want to order cookies late at night.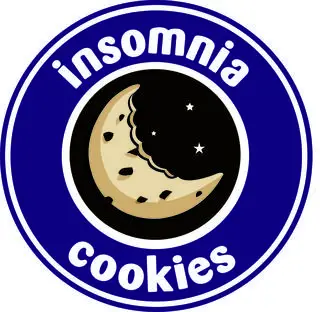 Insomnia Cookies offers 12 varieties of traditional and deluxe cookies. Some flavors include the classic Chocolate Chunk and White Chocolate Macadamia cookies to the more decadent, Chocolate Peanut Butter Cup and S'mores Deluxe. All cookies are served warm from the oven.
Cookie cakes and brownies are available with toppings such as Cookie Dough, M&Ms, and Snickers. Ice cream is offered at most locations by the cup, pint and quart. Customers have the opportunity to customize and combine products, creating a cookie a la mode, brownie a la mode or cookiewich (ice cream sandwiched between two cookies). Milk is also available with every order.