Old Chicago has $5 off an online order with this promo code.
Use promo code ONLINE and get $5 off your online order.  The deal was announced on the Old Chicago Home Page.
About Old Chicago Pizza & Taproom (from Wikipedia)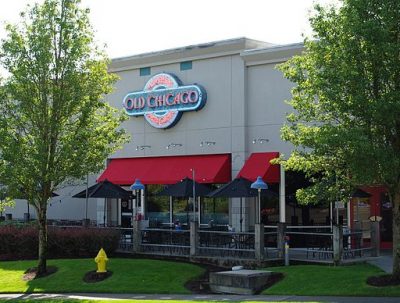 CraftWorks Restaurants & Breweries, Inc. is a multi-brand restaurant operator headquartered in Broomfield, Colorado USA. The company owns several casual dining restaurant chains, most notably Old Chicago, Gordon Biersch Brewery Restaurants, and Rock Bottom Restaurants Breweries. CraftWorks owns and operates nearly 200 restaurant locations throughout North America, has more than 12,000 employees, and over 70 locations serving beer brewed on-site, making it the largest operator of brewery restaurants.
CraftWorks Restaurants & Breweries operates 60 restaurants under the name Old Chicago. Franchise partnerships under its Old Chicago brand account for 36 additional locations not owned or operated by CraftWorks. Old Chicago restaurants can be found in 22 states.
Gordon Biersch combines German-style beer and its made-from-scratch cuisine. Featuring German lagers brewed according to the German Purity Law of 1516 (Reinheitsgebot), Gordon Biersch has won numerous gold medals at both the Great American Beer Festival and World Beer Cup. Gordon Biersch offers a made-from-scratch American menu with international flavors. The first Gordon Biersch opened in Palo Alto, California.  In 2016, Gordon Biersch had 32 locations nationwide. The company also reported four locations in Taiwan.