Get a free Waffle with topping with another purchase with this Waffle House coupon valid through July 18, 2020.  CLICK HERE for your Waffle House coupon.
Waffle House Regulars Club
Get specials through the year when you join the Waffle House Regulars Club.
CLICK HERE for more information or to enroll.
Waffle House has about 2,100 locations in 25 states.
About Waffle House (from Wikipedia):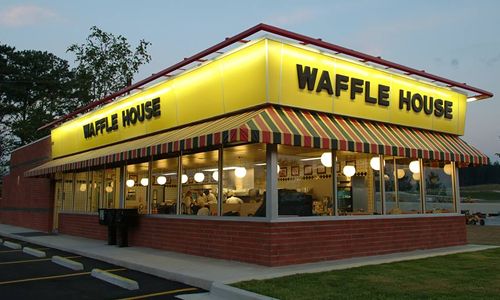 Waffle House is a restaurant chain with over 2,100 locations found in 25 states in the United States.  Most of the locations are in the Southern United States, where the chain remains a regional cultural icon.  It is headquartered in unincorporated Gwinnett County, Georgia, near Norcross.