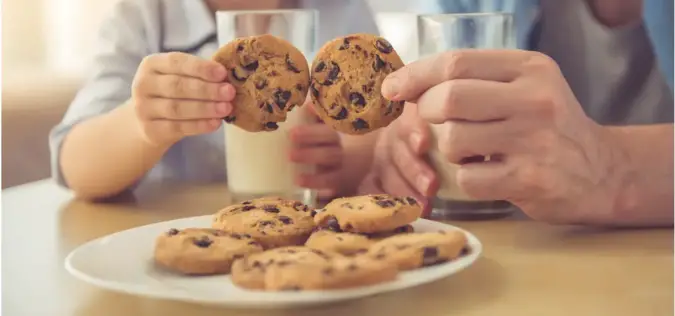 In the world of deliciously indulgent cookies, two bakeries reign supreme: Crumbl Cookies and Insomnia Cookies. As cookie connoisseurs, we know it's crucial to determine which of these esteemed establishments creates the ultimate sweet treat. With so many tempting flavors and textures tantalizing our taste buds, this battle of the bakeries is no simple task.
Crumbl's cookies are known for their lavish decorations, boasting creative icing combinations that enchant dessert lovers far and wide. In contrast, Insomnia places its focus on classic cookie textures, creating chewy confections with crisp outer layers that satisfy late-night cravings. So, with both companies serving up scrumptious snacks, how can we crown a true cookie champion?
Crumbl vs Insomnia: A Brief Overview
When it comes to cookies, Crumbl Cookies and Insomnia Cookies are two major players. In this section, we'll provide a brief overview of the differences between these two cookie giants.
Crumbl is known for the creative flavors, large size, and eye-catching presentation of their cookies. They boast a rotating menu of unique cookie creations, such as cookies topped with frosting or filled with chunks of Biscoff cookie. The Crumbl brand is about the experience and indulgence, making their cookies a treat to be savored and shared.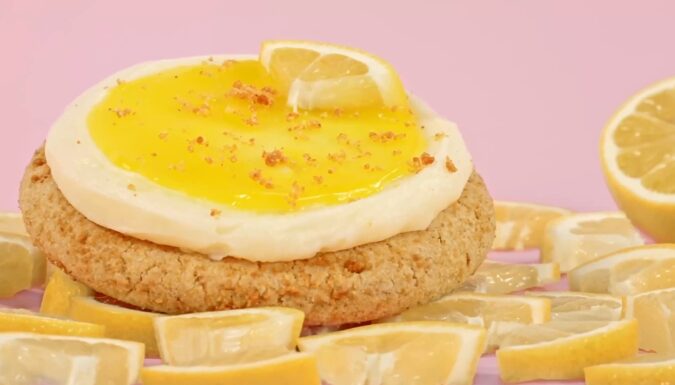 On the other hand, Insomnia Cookies focuses on simpler, more traditional cookies at a lower price point. Their cookies are smaller, making them an easy snack option, and they have a modest selection of classic flavors. Insomnia Cookies also offers delivery late into the night, which has made them popular among college students and night owls alike.
Texture is another important factor when comparing these two cookie bakeries. Insomnia Cookies tend to have a classic chewy cookie texture with a crisp outer layer. Crumbl, on the other hand, typically serves cookies with a gooey, dough-like inside and a crispy outside. This difference in texture can be a deciding factor for some cookie enthusiasts.
In terms of price, Crumbl Cookies are more expensive, with a single cookie typically costing around $4. Insomnia's traditional cookies are more affordable, with prices starting at $1.85. This price point makes Insomnia Cookies an economical choice for those craving a sweet treat.
Ultimately, the choice between Crumbl and Insomnia comes down to personal preference. Some people might prefer Crumbl's unique flavors and decadent presentation, while others may opt for Insomnia's simpler, more affordable cookies.
Popular Flavors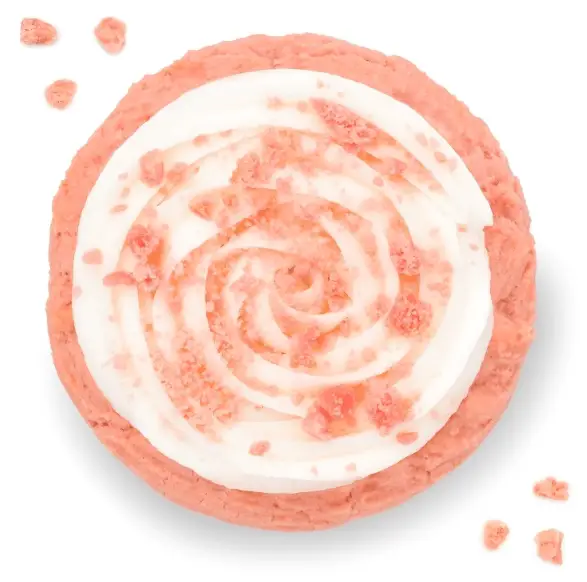 A Unique Selection at Crumbl Cookies
Crumbl Cookies prides itself on a unique and ever-changing selection of flavors. The menu rotates weekly, ensuring there's always a new gourmet flavor to try. Some popular choices include Milk Chocolate Chip, Cookies & Cream Milkshake, Frozen Hot Chocolate, and Aggie Blue Mint. Crumbl offer inventive creations like the Neapolitan cookie, which presents the classic flavors of Neapolitan ice cream in a fresh, fun way.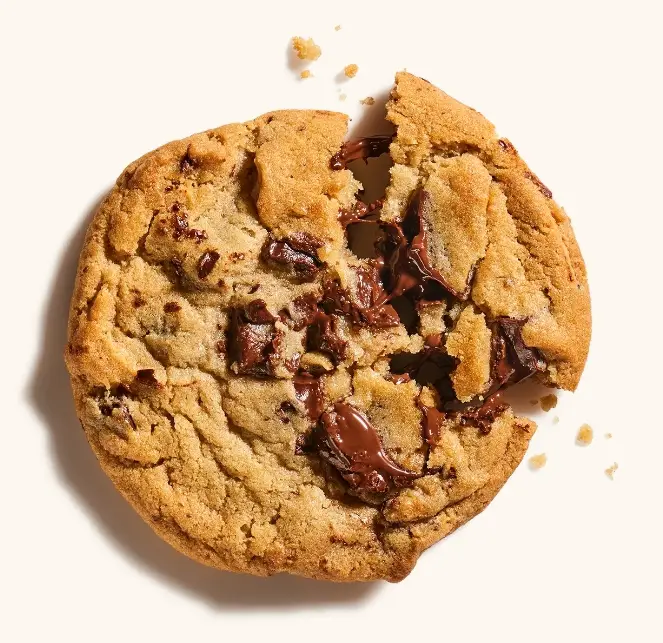 Classic Choices at Insomnia Cookies
Insomnia Cookies, on the other hand, excels in offering classic cookie choices that never go out of style. Known for their thin, crispy cookies, Insomnia serves up flavorful options such as the traditional Chocolate Chip, Snickerdoodle, and their indulgent S'mores cookie.
In terms of flavors, Crumbl Cookies focuses on unique, rotating options, while Insomnia offers more basic but classic choices. Both brands have their own approach and therefore appeal to different tastes, making it all the more exciting for cookie lovers to explore and discover their own personal favorites.
Online Presence & Popularity
TikTok's Favorite Cookie
It's no secret that TikTok has become a driving force in making food trends go viral, and our findings indicate that Crumbl Cookies has gained a significant following on the platform. With their eye-catching cookie designs, distinctive pink box, and impressive flavor variety, Crumbl Cookies has captured the attention of many TikTok users. This in turn has helped drive the company's popularity and contributed to its rapid growth.
On the other hand, Insomnia Cookies maintains a steady online presence, primarily focusing on their late-night delivery services that appeal to the college student demographic. While Insomnia Cookies may not have captured the same level of TikTok buzz as Crumbl Cookies, they still maintain a loyal customer base that appreciates their delicious cookie offerings and convenient late-night services.
In terms of online popularity, we must acknowledge that Crumbl Cookies has an edge in harnessing the power of TikTok to generate hype and curate a fan following. The platform's influence significantly contributed to the brand's 93% year-over-year growth. However, we should not dismiss Insomnia Cookies' ability to cater to their target audience and maintain a solid online presence.
Pricing & Affordability
Crumbl Cookies Pricing
Cookies at Crumbl are known for their large size and unique flavors. However, they might not be the most budget-friendly option for cookie lovers. Each cookie is priced between $4 and $5, making them a bit on the expensive side considering the size of a single cookie. Nonetheless, their weekly rotating roster of dessert- and candy-inspired flavors like Caramel Popcorn and Cotton Candy is enticing for those looking for a special treat.
Insomnia Cookies Pricing
Insomnia Cookies offers a more diverse range in terms of pricing and size. While they offer classic cookies priced at around $1.85 per cookie, they also have "deluxe" options for those craving a more indulgent experience. Their traditional cookies are quite affordable compared to Crumbl's offerings, making them an attractive option for budget-conscious customers.
Rewards Programs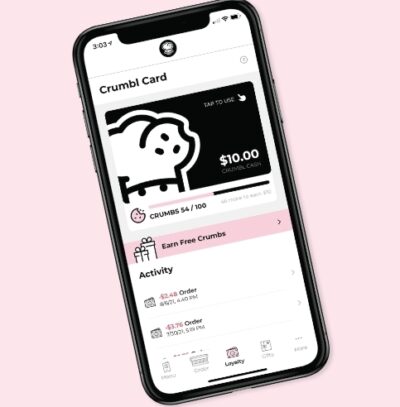 It's worth noting that both Crumbl Cookies and Insomnia Cookies have their own rewards programs. The Crumbl Loyalty program lets customers earn Loyalty Crumbs toward free cookies with the Crumbl App. Earn 1 Crumb for every $1 you spend at Crumbl Cookies (1 Crumb per $2 on catering orders), then redeem 100 Crumbs for $10 Crumbl Cash. You also get a free cookie on your birthday each year!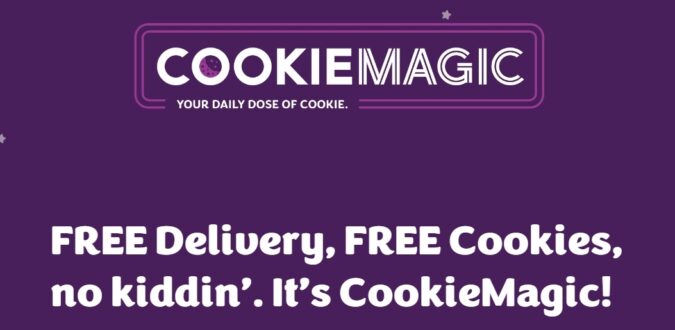 Similarly, Insomnia Cookies offers the subscription-based CookieMagic Rewards for loyal customers. CookieMagic perks include no delivery fees, a free cookie daily, and more for $9.99/month. Get more details about the CookieMagic subscription in our Insomia Cookies article. Make sure to check out the cookie chains' respective websites to learn more about the perks and benefits of their rewards programs.
When comparing the pricing and affordability of Crumbl Cookies and Insomnia Cookies, it's clear that there are some key differences. For those looking for a more budget-friendly option, Insomnia Cookies might be the more suitable choice. However, if you're seeking a more unique cookie experience and are willing to splurge, Crumbl Cookies could be worth the investment.
Customer Opinions & Preferences
When it comes to dessert, customer opinions and preferences can vary greatly. Some people are drawn to the unique flavors and larger size of Crumbl cookies, while others appreciate the classic texture and chewiness of Insomnia cookies. In our discussion and comparisons, several factors emerged as central to customers' choices between the two popular cookie brands.
One factor that customers consider is their own sweet tooth. Both Insomnia and Crumbl cookies cater to those who crave sugary treats, with each establishment offering an array of delicious, distinctive flavors. However, the difference lies in the approach: Crumbl features rotating weekly menus with innovative combinations, whereas Insomnia focuses more on classic, timeless cookie recipes. For some customers, the fresh, surprising taste of Crumbl's flavors wins over, while others might prefer sticking to tried-and-true recipes from Insomnia.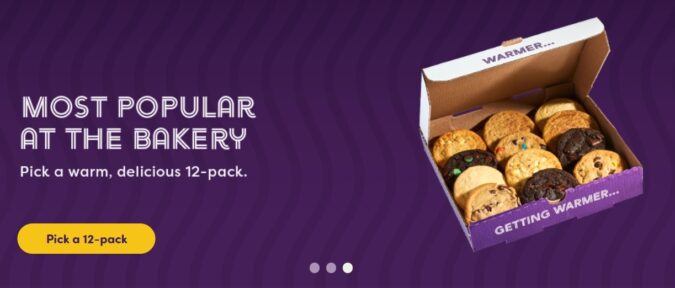 Another aspect that impacts customers' preferences is cookie size and value for money. Crumbl cookies are known for their large size, which can make them feel like a more indulgent treat compared to Insomnia's standard-sized cookies. For some customers, this can make Crumbl seem like a better value for money.
Texture also plays a significant role in determining customers' preferences between Crumbl and Insomnia. Insomnia cookies are described as having a classic cookie texture, with a chewy center and crispy outer layer. On the other hand, Crumbl cookies can be softer and more cake-like, depending on the weekly offerings. People may prefer one over the other based on their personal preferences for cookie consistency.
Best Cookie: Conclusion & Verdict
In summary, the opinions of cookie enthusiasts can be quite varied when it comes to choosing between Crumbl and Insomnia cookies. Factors such as individual sweet tooth preferences, value for money, cookie texture, and location proximity can influence customers' decisions. Ultimately, whether someone prefers Crumbl over Insomnia, or vice versa, often comes down to personal taste. And luckily, it's hard to go wrong with a fresh-baked cookie or two…or three…or a dozen.
Deals on the Best Cookies
If you can't get enough cookie-shaped goodness, check out the following articles for the latest deals. Then sign up for the EatDrinkDeals newsletter so you never miss a deal or coupon at your favorite restaurant!