City Barbeque has a $5 off coupon for signing up for their Rewards program, plus $1.79 Rib Bones every Tuesday.
Rib Bone Tuesdays For $1.79 At City Barbeque
Rib Bone Tuesdays are back at City Barbeque, with Ribs by the Bone available for $1.79 each.  City Barbeque has the news up on its website.  City Barbecue has 46 restaurants in Georgia, Illinois, Indiana, Kentucky, Michigan, North Carolina, Ohio and Wisconsin.
City Barbeque Party Packs
City Barbeque has Party Pack specials to feed a group starting at $54.99 for 4-6 people.  You'll get two pounds of meat, two quarts of sides, buns, and sauces.  You can upsize to feed bigger groups, too.  City Barbeque has all the details on their menu online – you'll have to select your location first.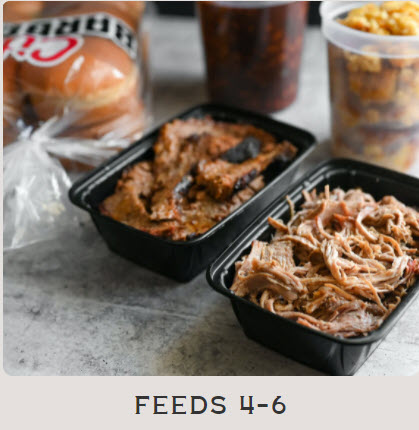 City Barbeque Rewards Program
Get a coupon for $5 off and more deals when you sign up for the City Barbeque rewards program and download the app.  Sign up and download the app to get the $5 offer, which you can use right away, plus on your birthday get a coupon for more free food!  To enroll and get more details, visit:   City Barbeque Rewards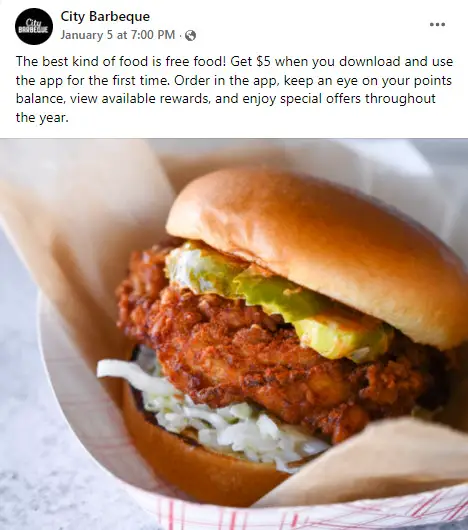 Also, you can get a coupon for $5 off a purchase of $30 or more if you sign up for City BBQ texts.