For a limited time, buy 2 Quarts and get 1 free from Marble Slab Creamery! Order online and you'll see the deal listed in the Limited Time Only section. Marble Slab posted the special on their social media.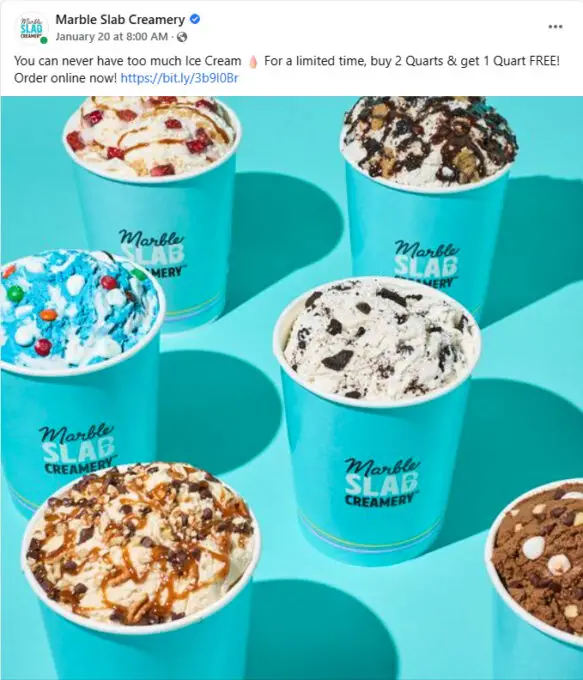 Free Ice Cream From Marble Slab Happy Rewards
Join the Marble Slab Happy Rewards program and get a coupon for a free Small Ice Cream with a Regular Ice Cream purchase.  Also, get $5 off for every $50 spent, get free treats on your birthday, and other sweet perks.  Visit the Marble Slab Happy Rewards page here to enroll.
Marble Slab Crowd Pleaser Kits At Home
Get a party going with Marble Slab's The Crowd Pleaser!  For $54.99 for 10-15 people, or $74.99 for 20-25, you get 4 or 6 flavors of homemade ice cream, your choice of 4 or 6 toppings, cups, napkins, spoons and a scoop to help you dish it all out!  Click here to find a location and start an order online.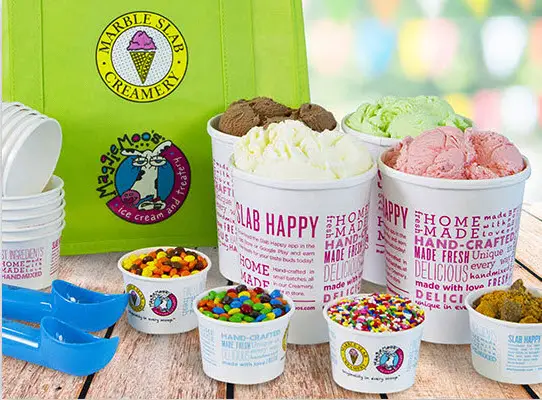 The deal was announced on the Marble Slab Creamery Facebook Page.