Back-to school-bustle dragging you down? Worried how you're gonna have time to cook anything decent when schedules get crazy again? Or are you just in a rut with your meal routine and looking to switch things up? Get 75% off of 6-month and 12-month subscriptions to The Meal Planners and spice up your kitchen!
With the special price of $19.99 for a 6-month sub, or $35 for 12-months, you'll get access to over 30,000 delicious recipes of all types of cuisine. They've got curated meal programs for those of us with specific requirements. For example, they have a Dairy-Free program with dairy-milk alternatives in the recipes, plus a lot of meals that don't need any dairy ingredients at all. The meals focus on foods with lots of protein, calcium, vitamin B12, phosphorus and potassium to help make up for the lack of dairy. They've also got similar programs for gluten-free diets, or easy to make 25 minute meals, managing high cholesterol, improving sleep, and all sorts of other goals. All programs are created by a certified Nutritionist, so you know you're getting a balanced meal when you make one.
Here's how to get signed up at 75% off:
Add the item to your cart, checkout and you're off!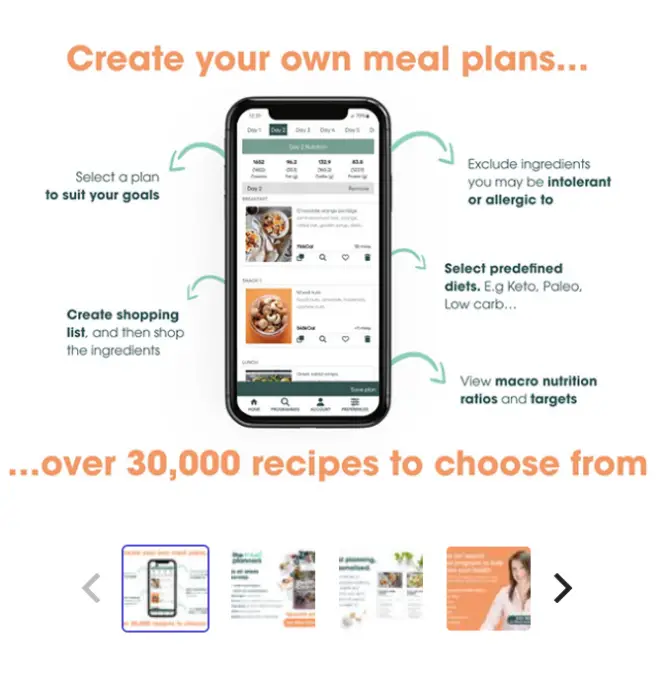 Take some of the stress out of meal planning. Choose the meals you want, and tailor a program to fit your specific needs or toss out unwanted ingredients for the picky eaters.  If you don't want to adhere to a program, The Meal Planners website includes a tool where you can log in and create your own meal plans, too. Also, there's a grocery list feature that automatically generates a shopping list based on the meal plans selected. This makes grocery shopping more efficient and effective. The platform's recipes are created by a team of experienced chefs and nutritionists who focus on using fresh, whole ingredients and minimizing the use of processed foods. The Meal Planners is committed to promoting healthy eating habits and making meal planning accessible and easy for everyone, regardless of their dietary preferences or lifestyle.
More from EatDrinkDeals
Inflation stinks!  Want to get make your money go further with the best deals, discount codes, coupons and specials from your favorite restaurants?  Click here to see the latest and greatest from EatDrinkDeals!