Get Rice Bowls for just $5 when you buy two or more with a Pei Wei coupon on September 18, 2019.
Ask your server for the 5BOWL2 special or show your server the Pei Wei coupon email announcement to get the deal.
* Get $5 regular rice bowls when you buy 2 or more through 9/18/19.* Use code '5bowl2' when placing your order in-restaurant or online. Code must be entered when you place your order before picking up in-restaurant.
About Pei Wei (from Wikipedia)
Pei Wei Asian Diner /ˌpeɪ ˈweɪ/ is a restaurant chain in the United States. Owned by P. F. Chang's China Bistro (PFCB), it offers a modest selection of freshly prepared Asian items influenced by the cuisines of China, Japan, Korea, Vietnam, and Thailand.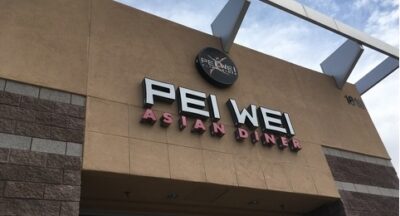 Pei Wei's dishes prepares all dishes to order to offer customization. It has about 200 locations in the US and 5 international locations.
Pei Wei offers different menu items and a different dining atmosphere than its parent company, P.F. Chang's. It has a dedicated door in the restaurant and cashiers to offer take away food orders.