Pei Wei has Family Bundles for $29.99 that can feed a group of 4.  You can pick an appetizer between Chicken Lettuce Wraps or Crab Wontons.  You get to choose 2 entrees from a host of options like Spicy Thai Basil Chicken, General Tso's Steak, Sweet and Sour, Honey Seared, and more, along with Lo Mein or Fried Rice.  Then, Thai Donuts for dessert!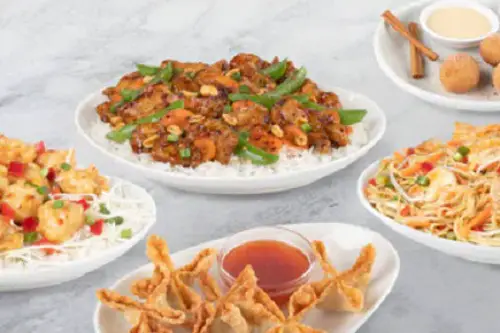 For further details or to place an order online, click here for the Pei Wei website.
More from EatDrinkDeals
Want to get info on other deals, discounts, coupons and specials from your favorite restaurants?  Click here to see the latest and greatest from EatDrinkDeals!
Rewards Program
Earn points for free food when you join the Pei Wei Rewards program.
Receive 10 points for every dollar spent in-store, online or through the app. Then, receive a free entrée at 1,000 points.  Also expect to get special offers during the year.
For more details or to enroll, visit:  Pei Wei Rewards
For other great restaurant coupons you can find online, read our EatDrinkDeals Online Restaurant Coupons and Deals story.
About Pei Wei (from Wikipedia)
Pei Wei Asian Kitchen is an American restaurant chain serving Pan Asian fare, operating in more than 200 locations in the U.S. and six international locations. Pei Wei makes its dishes to order in an open concept kitchen using cooking methods like wok firing. The restaurant offers guest customization that includes vegetarian and gluten-free options. Pei Wei's utilizes the fast casual concept.  It offers the convenience of counter service and cashier orders plus table service. It also has a designated door in the restaurant for cashiers to service takeout food orders.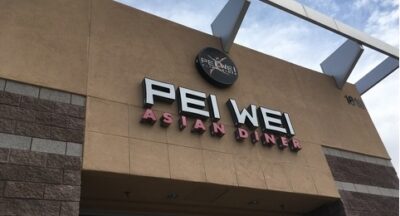 Pei Wei's dishes prepares all dishes to order to offer customization. It has about 200 locations in the US and 5 international locations.
Pei Wei offers different menu items and a different dining atmosphere than its parent company, P.F. Chang's. It has a dedicated door in the restaurant and cashiers to offer take away food orders.
P. F. Chang's China Bistro (PFCB) founded Pei Wei in 2000 to compete in the fast casual restaurant segment with a Pan Asian menu and quick, made-to-order service model, while P. F. Chang's remained in the full-service restaurant segment.  The first Pei Wei location opened in Scottsdale in 2000.  The company opened its first California location, the sixth in the chain, in Irvine in June 2002.  Pei Wei was able to open its 100th location in Little Rock, Arkansas in October 2006.  By 2010, the company had 168 locations primarily in California, Texas, Arizona and Florida, with a growing presence in the Northeast and Midwest.
Menu and online ordersPei Wei Facebook Page