Are you trying to spice up your cooking and add some restaurant recipes to the menu?  Or, are you looking for gift ideas for Mother's Day or another occasion?  Check out our shopping list for your favorite restaurant recipe cookbooks!
Cheesecake Factory Cookbook
While it's not an official cookbook, Cheesecake Factory CopyCat Recipes will help you create your favorite Cheesecake Factory restaurant recipes right in your own home.  Recipe examples include appetizers like Avocado Eggrolls and Brussel Sprouts, Entree's like Madeira Chicken, Shepard's Pie and Grande Tuna Poke, and of course about a billion different kinds of cheesecake.  Definitely a must have for the dessert lover!
You can order the unofficial copycat book here from Amazon.  You can also find many favorite recipes at the Cheesecake Factory website.  Visit:
Cheesecake Factory Recipe Website.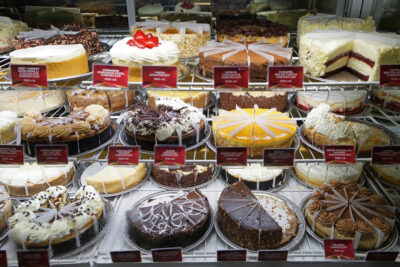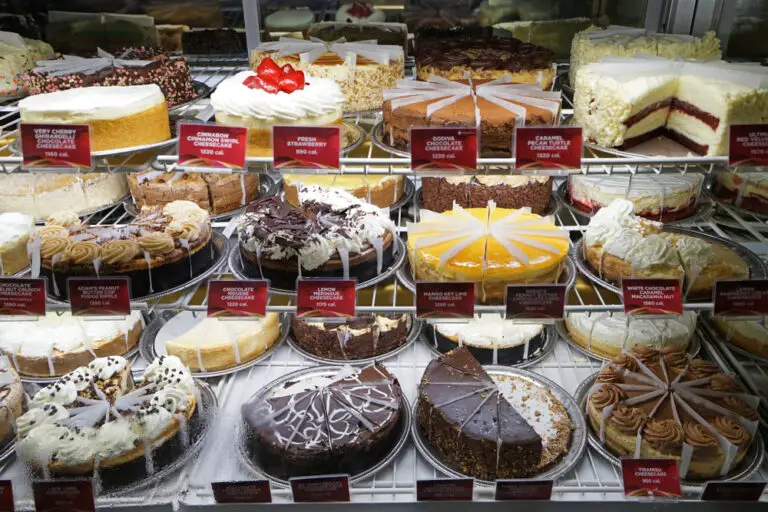 Did you know Cheesecake Factory has great Happy Hour?  Read our Cheesecake Factory story to learn more.
Disney World Recipes
If your family loves Disney World, you can bring the Disney dining experience home by making your own dishes.  The new Delicious Disney book of recipes and stories becomes available on April 19, 2022. You can order the official Disney World recipes book here from Amazon at:
Delicious Disney: Walt Disney World: Recipes & Stories from The Most Magical Place on Earth 
You can also find many favorite recipes online at the Disney website.  Visit:
First Watch Cookbook
First Watch has an official cookbook featuring restaurant recipes for favorites such as Superseed Protein Pancakes, the BLT Benedict, Million Dollar Bacon, Eggs and Omelets, French Toast, and more.  If you're the type that likes to eat breakfast food all day every day, the First Watch Cookbook has something for you.
Click here for more details from the First Watch website.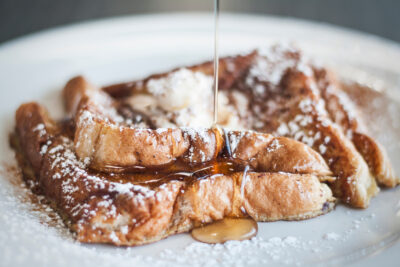 French Laundry Cookbook
One of the most exclusive (and expensive) restaurants in the world is Thomas Keller's French Laundry.  Written by Keller and co-author Deborah Jones, The French Laundry Cookbook is available in hardcover or Kindle from Amazon.  It contains 150 exact recipes from The French Laundry Kitchen.  You can order yours from Amazon at:
Margaritaville Cookbook
If Jimmy Buffet was going to sell out and make a restaurant, why stop there?  Yep, he went for a cookbook, too.  Parrotheads rejoice!  You can get official Margaritaville restaurant recipe favorites like the obligatory Cheeseburger in Paradise, Jerk Chicken, Jimmy's Jammin' Jambalaya, and more.  Now, if I could just find that shaker of salt I lost…
Visit the Margaritaville store to order your copy.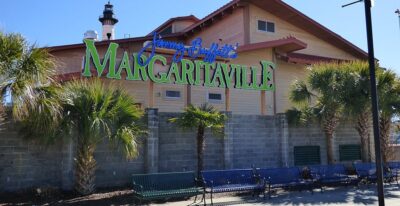 McCormick & Schmick's Cookbook
This is your best bet for seafood lovers.  It's hard to find better seafood across the whole menu than McCormick & Schmick's.  Executive Chef William King's restaurant recipe cookbook will have your mouth watering.  Recipes include Grilled Mahi with Rum Butter Sauce, Lobster and Bay Shrimp Crepes, and Swordfish Picatta.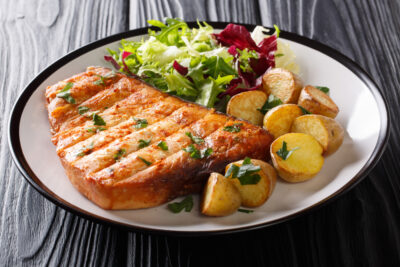 Did you know McCormick & Schmick's has monthly specials, and a great Happy Hour?  Read our story to learn more.
Shake Shack Cookbook
Burger, fries, and shakes.  What's not to like?  Get the official cookbook for one of the hottest restaurants around right now with over 70 recipes to enjoy.  These Shake Shack restaurant recipes like ShackBurgers, frozen custard shakes and crinkle-cut fries will keep you and your loved ones happy.  You want to be happy, don't you?
Order your copy from Amazon at:  Shake Shack Cookbook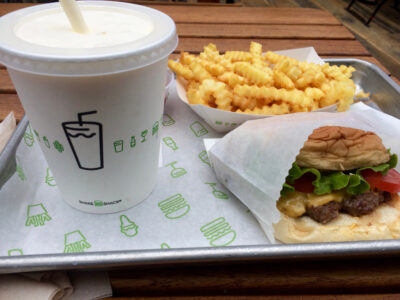 America's Most Wanted Recipes
It's not an official cookbook, but America's Most Wanted Recipes features restaurant recipes from favorites such as P.F. Changs, Olive Garden, and Red Lobster.  That's three of our favorites at EatDrinkDeals right there!
Order your copy here from Amazon.
Plus, we've got all the info on P.F. Chang's specials, Olive Garden deals, and Red Lobster promotions to help you save money.
What are some of your favorites that we've missed?  Let us know in the comments!
More from EatDrinkDeals
Want to get info on other deals, discounts, coupons and specials from your favorite restaurants?  Click here to see the latest and greatest from EatDrinkDeals!
More Restaurant Daily Deals
Daily deals for all days of the week can be found here:
For more daily and weekly restaurant specials like these, see:  Restaurant Daily Deals
If you're an AARP member, you can get every day discounts at Denny's, McCormick & Schmick's, Outback and more places.  You can find all the details in our story, AARP Dining Discounts.
Also, many restaurant chains such as Bob Evans, Outback Steakhouse, Zoe's Kitchen and more offer discounts to the active military and veterans.  Here's the EatDrinkDeals roundup, Restaurant Military and Veterans Discounts.