Ziggi's Coffee is upping its breakfast game with a new sandwich lineup. There's a lot to chew on here:
Sausage, egg and cheddar on a plain bagel
Sausage, egg and gouda on an everything bagel
Egg and sausage waffle sandwich – for the sweeter side
See the complete menu at:  Ziggi's Eats and Treats Menu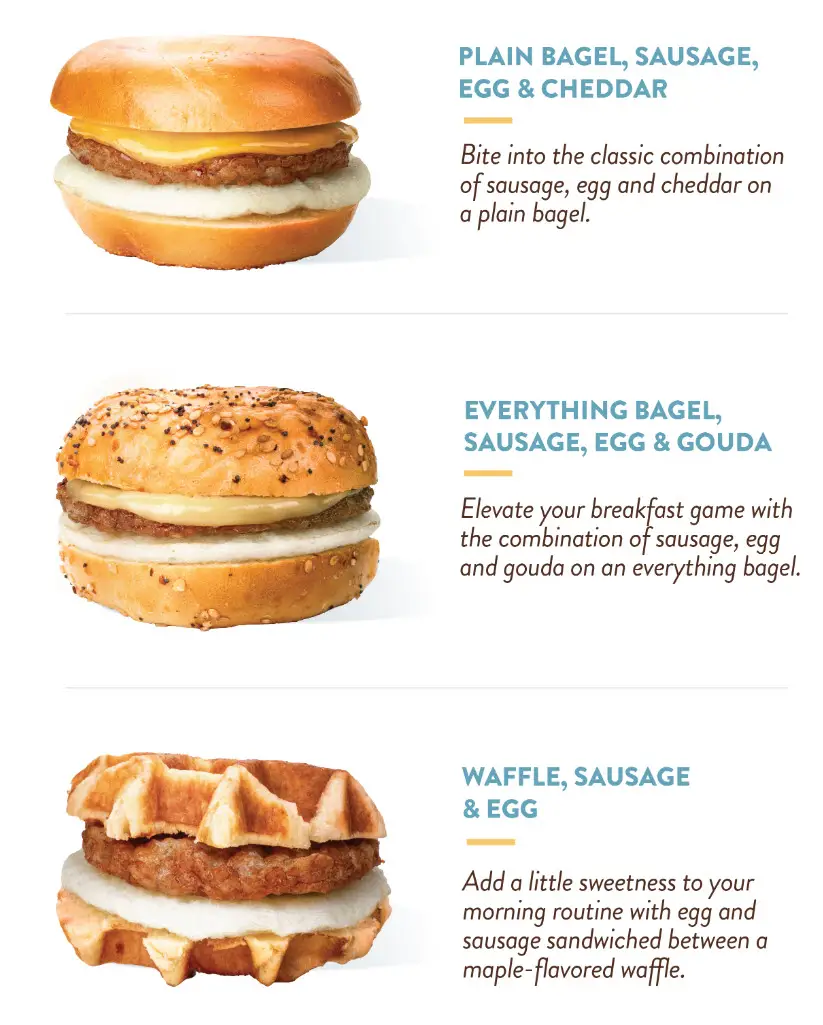 Ziggi's Coffee Coupon
Get a coupon for a free treat on your birthday when you sign up for the Ziggi's Coffee e-club.  Click here to enroll.
About Ziggi's Coffee
Ziggi's Coffee is a coffeehouse chain that was founded in 2004 by Brandon and Camrin Knudsen in Longmont, Colorado. The brand started as a small coffee shop on Main Street and has since expanded to multiple drive-thru and coffeehouse locations across the United States, including Colorado, Oklahoma, Arizona, and Iowa. Ziggi's Coffee is committed to providing customers with high-quality coffee and fast, friendly service across its 40+ locations. The brand sources and roasts only the finest 100% Arabica beans, which are directly sourced from farmer partners. Ziggi's Coffee offers a variety of coffee, tea, and other beverages, as well as baked goods and breakfast sandwiches.
Some of their popular menu items include:
Ziggi's Signature Latte: a latte made with a unique blend of flavors, such as the Caramelizer, S'mores, and White Lightning
Cold Brew: a smooth and refreshing coffee drink made by steeping coffee grounds in cold water for 12-24 hours
Iced Tea: a selection of iced teas, including black, green, and herbal teas
Hot Chocolate: a classic hot chocolate topped with whipped cream
Breakfast Sandwiches: a variety of breakfast sandwiches, including the Bacon, Egg & Cheese Croissant and the Sausage, Egg & Cheese Biscuit
Baked Goods: a selection of muffins, scones, and other pastries