Whether you want food to go with a family movie night or to celebrate a birthday, there are discounts aplenty out there. These package deals are fantastic because they feed everyone at discounted prices, but even better, you get a range of food items to choose from. And who doesn't love variety?
At EatDrinkDeals, we discover the best value for your money when it comes to delicious meals, and we tell you all about it. Every single option on this list has been verified through its respective distributor's website or social media, and we've linked these sources so you can get more details and (more importantly) place your order. 
Panda Express – Family Meal $29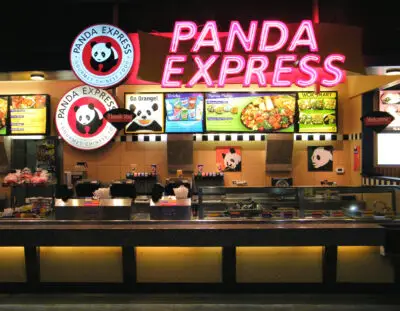 https://commons.wikimedia.org/wiki/File:Panda_Express_Ala_Moana_Center.jpg
Panda Express has an excellent family meal deal for four to six people. For just $29, you can get three large entrees with two large sides. Depending on the outlet you visit and what entree you purchase, prices may vary a bit, but this package is excellent value for money no matter how you look at it.
For the awesome entrees, choose from:
Sweet Fire Chicken Breast

Kung Pao Chicken

Honey Walnut Shrimp (upcharge)

Grilled Teriyaki Chicken

Original Orange Chicken

Black Pepper Angus Steak (upcharge)

Honey Sesame Chicken Breast

Firecracker Chicken Breast
Hop on over to the Panda Express website, choose your location, browse through the options, and tempt that tummy.
More from EatDrinkDeals
Want to get info on other deals, discounts, coupons and specials from your favorite restaurants?  Click here to see the latest and greatest from EatDrinkDeals!
Carabba's – Family Bundles $35 to $55
For $35, you can get your family an excellent meal from the Italian grill at Carrabba's. There are seven family bundles, each with different options. You can visit the website directly and place an order there, but we'll provide a general overview of the most popular ones. 
Spaghetti $34.99 
You won't find better spaghetti than Carrabba's. Topped with meatballs, bolognese meat sauce, Pomodoro sauce…and you can also build your own. All of their options are mouth watering — it's a meal you won't soon regret! Bread or salad are included as a side.
Lasagne $39.99
Feed a family of four to five people with an order of Carabba's incredible lasagne. Bread or salad are included as a side.
Penne Alfredo $42.99 
The Penne Alfredo Family bundle has delicious pasta for you and your family. Bread or salad are included as a side.
Salmon Saporito $54.99
Amazing wood-grilled salmon? Yes, please. Served with Carabba's signature topping and seasoning, crab meat, basil, spinach, diced tomatoes, and lemon butter, you can't go wrong. 
Pollo Campero Family Deal – $25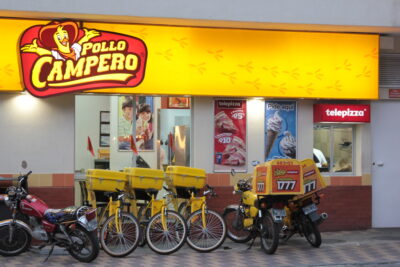 https://www.flickr.com/photos/11350736@N04/7351978710
Pollo Campero's family deal accommodates four to five people, which brings the average per-person cost to just $5. Get even more food by upgrading to the $35 meal deal for six to eight people, of the $40 package for up to ten guests. 
There are three tantalizing deals to choose from:
Chicken
The chicken meal comes with ten chicken pieces, two sides, and five tortillas or dinner rolls. You can choose them from Pollo Campero's menu. 
Chicken and Camperitos 
If you enjoy chicken but want to spice things up a bit, choose five chicken pieces and ten camperitos. This mix is ideal for a family with differing food palettes. You also get two sides and either tortillas or dinner rolls.
Chicken and Empanadas
Their final family deal has five chicken pieces and five empanadas, and comes with two sides. 
Bertucci's Family Meal – $20 or $36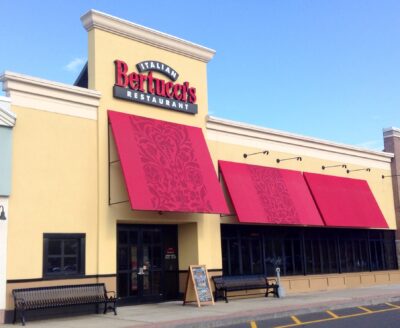 Bertucci's $20 family meal feeds two people, and their $36 meal feeds up to four people. You can pick one or the other depending on how big your family is and how much each person eats — you may only have a family of two with the appetite of a family of four!
Their family package changes every day, but they are always served with salad and freshly baked bread. Below, their daily schedule:
Every Day: two Large Signature Pizzas

Monday: Spaghetti and Meatballs

Tuesday: Rigatoni Abruzzi

Wednesday: Chicken Domani

Thursday: Chicken Parmesan

Friday: Shrimp Rossini

Saturday: Chicken Piccata

Sunday: 4 Cheese Ravioli
Qdoba Family Meal – $35+
The Qdoba family meal can feed up to five people for only $35. The menu details vary between locations, but the basics are the same — you'll always get the Grilled Adobo Chicken with a variety of sides. These include a bag of chips, shredded cheese, salsa verde, pico de Gallo, two Cheese Queso, and tortillas. 
You can upgrade to a Grilled Steak for an extra $5. Visit the Qdoba website to get information specific to your location. 
The Habit Burger Family Deal – $30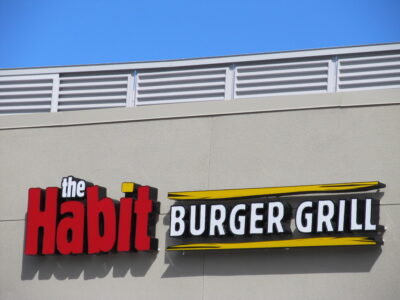 https://www.flickr.com/photos/85567416@N03/18090192320
Feed a group of four people with this fantastic The Habit Burger Deal. You'll get two cheese charburgers and two chargrilled chicken sandwiches. Served with a garden salad, onion rings, and fries, it is an absolute steal at $35.
Click here to view the official promotion, or here to place an order.
Did We Miss Anything?
Send us an email at ditor@eatdrinkdeals.com and let us know!
At EatDrinkDeals, we hope to give our readers information about the best deals available in their locations. In keeping with this, we've created an awesome and informative newsletter to keep you up to date on all things tasty and budget-friendly. By subscribing, you'll get regular emails on great deals, coupons, and discounts. We can't wait to help put the wow in your chow!
More Restaurant Daily Deals
Daily deals for all days of the week can be found here:
For more daily and weekly restaurant specials like these, see:  Restaurant Daily Deals