Buy 1 lunch entree and get one for free Monday – Friday from 11 am – 3 pm with a coupon available in the Brixx Roxx app now through March 31, 2020.
Open the Brixx Roxx app and click on VIP coupons to find the coupon. Show to your server to get the BOGO.  Good for one-time use at participating locations.
Brixx Pizza also has other coupons in the app, including a Two for Tuesday deal good on select Tuesdays.   Also, some locations have weekday specials posted in the app.
Brixx announced the coupons on its website.  You can download the Broxx Roxx app from the Brixx Home Page.
About Brixx Wood Fired Pizza (from company website)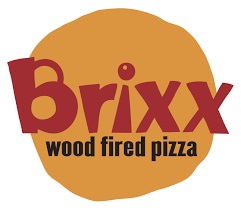 "How do you stand apart from the competition big and small? Simple: just add fire.
Our brick ovens enhance the natural flavors of our quality ingredients, giving our pizza that amazing, wood-fired taste. We also bake focaccia bread each day for our delectable sandwiches. We also embrace how inventive you can be with pizza, appealing to a wide range if palates and dietary needs. We offer vegan and vegetarian options, whole-wheat crust and gluten-free menu items. We think everyone should be able to enjoy a slice of pizza when they want.
Finally, by offering local and national craft beers and microbrews with a great wine selection, Brixx gives you a fresh alternative to "pizza and beer."
The first Brixx Wood Fired Pizza opened in 1998 in the historic Dilworth neighborhood. And, we've never turned back. We have more than 30 locations in the Southeast, and franchise opportunities for more.
From our house made dough, bread, hummus and meatballs to our fresh veggies and our cheese — which is made from only the finest Wisconsin dairy milk — we serve use the best to make the best. CLICK HERE to watch a video of our kitchen staff making our fresh Mozzarella from scratch with incredible cheese curd from Wisconsin dairy farms, the best in the world!"
More Pizza Coupons
For more pizza coupons and promo codes from Pizza Hut, Papa John's, Domino's, Chuck E. Cheese and more pizza places, see the EatDrinkDeals Pizza Coupons page.