Chili's Grill & Bar is offering rewards members free chips and salsa or a free beverage on every visit if they place an order every 60 days.
"To make sure our best Guests get the best deal, our FREE Chips & Salsa or Non-Alcoholic Beverage offer* is available ONLY to Guests who come in or order To Go at least once every 60 days. It's our way of making sure our Chili's Regulars keep getting the best deal every time they come in," Chili's said in their announcement.
"Anytime you visit a participating Chili's, you now have the choice of FREE chips and salsa or a non-alcoholic beverage.
"There are two easy ways to redeem. You can use your phone number to log in to your table's Ziosk and tap "redeem" or you can view your Reward on the Chili's mobile app and scan it on Ziosk."
Rewards members also get these benefits:
Free dessert on your birthday

One-Tap reorder of your favorites in the Chili's mobile app
For more details or to sign up, visit the Chili's Rewards Page.
*Must visit at least once every 60 days to maintain Chili's Regular status and free Chips & Salsa or a Non-Alcoholic Beverage. $5 minimum spend required. Valid at participating locations.
Chili's Websites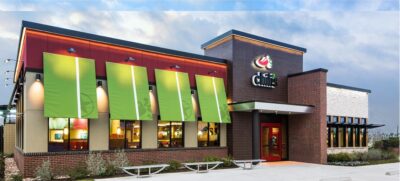 About Chili's (from corporate website)
Chili's® Grill & Bar is a leading casual dining restaurant chain with a fun and energetic atmosphere where family and friends can gather over a delicious meal. Chili's serves guests in more than 1,550 restaurants  in all 50 states and across the world in 29 countries and two territories. For additional information, visit www.chilis.com.
Heritage: Chili's opened its first restaurant in 1975 in Dallas, Texas. Created as a hamburger/chili joint with a uniquely Southwestern flair, Chili's served homemade, quality food, draft beer and frozen drinks in a casual atmosphere. The menu was as simple as the food was outstanding, with items like the Oldtimer® (a ½ lb. hamburger topped with lettuce, tomatoes, pickles, onions and mustard) and a "bowl of red" or Texas-style chili.
Restaurants: A typical Chili's restaurant is roughly 6,000 square feet, includes seating for 200 guests and is staffed by approximately 120 ChiliHeads. Most Chili's are stand-alone operations located convenient to major retail, residential and commercial/office centers. However, Chili's Too locations can be found in shopping malls, airports and similar non-traditional locations both domestically and internationally.
Hours: Restaurants are generally open 11 a.m. to 11 p.m., Sunday through Thursday, and 11 a.m. to Midnight, Friday and Saturday, but vary by location.
Ownership: Chili's is the flagship brand of Dallas-based Brinker International, Inc. (NYSE: EAT), a recognized leader in casual dining. Brinker owns, operates or franchises more than 1,600 restaurants under the names Chili's® Grill & Bar and Maggiano's Little Italy®.