Buy one Soup for the Group online and get one free with a la Madeleine coupon code valid through February 3, 2020.  Use coupon promo code BOGOSOUP to get the deal.  Soups come in Tomato Basil, Country Potato, French Onion, Cream of Mushroom and Vegetable Provencal flavors.  They serve 10 people each and cost $40.  La Madeleine posted the offer on their website homepage.  You'll find the Soup for the Group option on the la Madeleine catering menu here.  When you apply the code at Checkout, it should look like this:
About La Madeleine (from Wikipedia)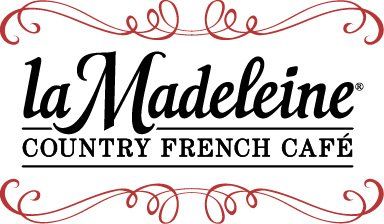 La Madeleine de Corps, Inc., operating as La Madeleine, is a restaurant chain of 86 locations in the U.S. states of North Carolina, Georgia, Kentucky, Florida, Louisiana, Maryland, Oklahoma, Texas, Arkansas, and Virginia.  Its headquarters is in Dallas, Texas.
Food is served cafeteria style for breakfast, lunch, and dinner. The buildings are designed to resemble restaurants found across the French countryside. Farm tools and impressionist paintings hang on the walls and the restaurants are known for keeping a fire burning in winter.
The original store is still in existence, at 3072 Mockingbird Lane, Dallas, Texas.