Since we're all eating at home a lot more now, la Madeleine has introduced Family Meal Bundles to enjoy for Breakfast, Lunch, Brunch or Dinner starting at $28.99.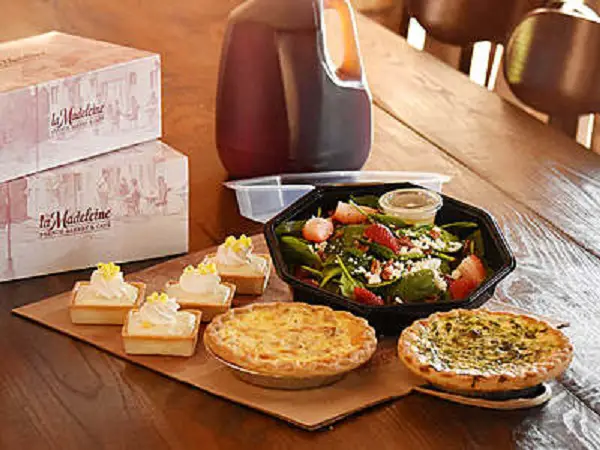 Here's the full lineup:
Spring Brunch Bundle ($28.99, serves 2) – two homemade quiches, strawberry bacon spinach salad, a gallon of iced tea and four lemon tarts
Breakfast and Brunch ($29.99, serves 4) – Homemade Quiche, Fresh Fruit Salad and assorted Baked Goods
Picnic Lunch ($39.99, serves 4) – Chicken Salad, Butter Croissants, Fresh Fruit Salad, Tomato Basil Pesto Pasta Salad and Iced Cookies
Family Dinner ($42.99, serves 4) – Chicken la Madeleine, Mashed Potatoes, Broccoli, Caesar Salad and a Baguette
For more details or to place an order online, click here for the la Madeleine website.
About La Madeleine (from Wikipedia)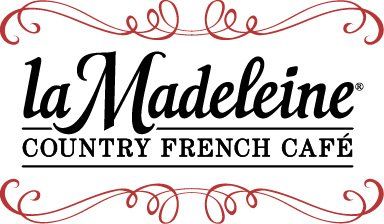 La Madeleine de Corps, Inc., operating as La Madeleine, is a restaurant chain of 86 locations in the U.S. states of North Carolina, Georgia, Kentucky, Florida, Louisiana, Maryland, Oklahoma, Texas, Arkansas, and Virginia.  Its headquarters is in Dallas, Texas.
Food is served cafeteria style for breakfast, lunch, and dinner. The buildings are designed to resemble restaurants found across the French countryside. Farm tools and impressionist paintings hang on the walls and the restaurants are known for keeping a fire burning in winter.
The original store is still in existence, at 3072 Mockingbird Lane, Dallas, Texas.