Get $1 off a sub or salad with this Quiznos coupon good through February 27, 2020.
CLICK HERE for your Quiznos coupon. Show to your cashier to get $1 off a regular sub, large sub or large salad.
$5 Lobster and Seafood Sub with Purchase
Now through February 23, get an 8 inch Lobster and Seafood sub for just $5 with purchase of any other item.  The offer is open to new and existing Toasty Points members.  Quiznos posted the deal on their Facebook page.
Coupon for free Sub
Also at Quiznos, download the new loyalty app and get a Quiznos coupon for a 4″ sub, free with any purchase.  To download the Quiznos app or get more details see Quiznos App Deals.
About Quiznos (from Wikipedia)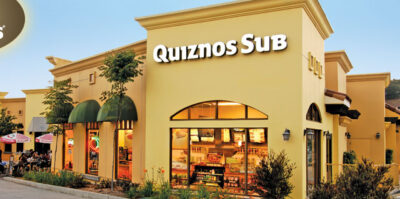 QIP Holder, LLC, doing business as Quiznos, is an American franchised fast-food restaurant brand based in Denver, Colorado, that specializes in offering toasted submarine sandwiches. It was founded in 1981 by Jimmy Lambatos and sold to Rick and Richard Schaden ten years later, before growing to nearly 5,000 restaurants afterwards. Quiznos was the second-largest submarine sandwich shop chain in North America, behind Subway.[4] A 2016 survey indicated that Quiznos was the ninth-largest submarine sandwich shop chain based on sales. As of June 2018, however, it was down to about 800 locations.