Download the Cousins Subs app and earn points towards free food, plus get a free treat on your birthday.  Plus, you'll get a coupon for a free sub with purchase of another just for signing up!  Here's the details from the Cousins Subs website – you can get the app here, too.
More Cousins Subs Promos
Cousins Subs will often offer delivery for only $0.80 on weekends like this: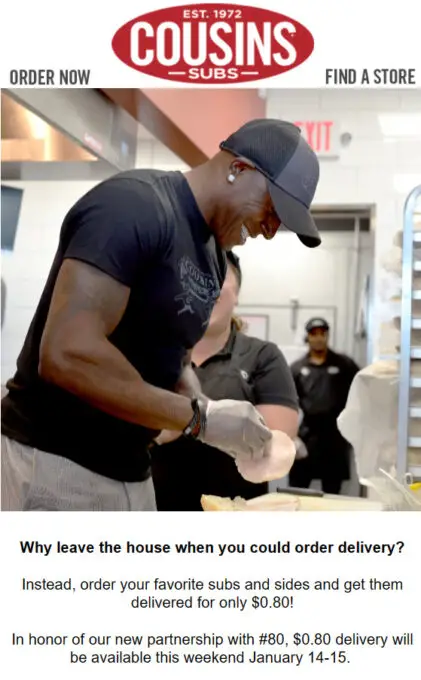 The $0.80 promo is in honor of the Cousins Subs spokesperson, Donald Driver.  Driver wore #80 during his legendary career with the Green Bay Packers.