Get a $5 combo at Jack In The Box for a limited time. Choose from a Jr. Good Good Chicken Sandwich or a Jr. Bonus Jack, and get a Crispy Taco, Value Fries and Value Drink to go with it.  Jack In The Box has the offer up on their What's New page.  Note that the price may be $6 in some higher cost areas.
Jack In The Box App Specials
Jack in the Box has Digital Deals when you order online or with the app.  Deals vary by location, but typical deals include::
2 tacos for $0.99
2 Sausage Breakfast Biscuits for $6
You can find more details at the Jack in the Box website.
Jack in the Box Rewards Coupon
Jack in the Box has launched its Jack Pack loyalty program and beefed up its app.  New users that download the mobile app will automatically earn 20% off their first in-app purchase!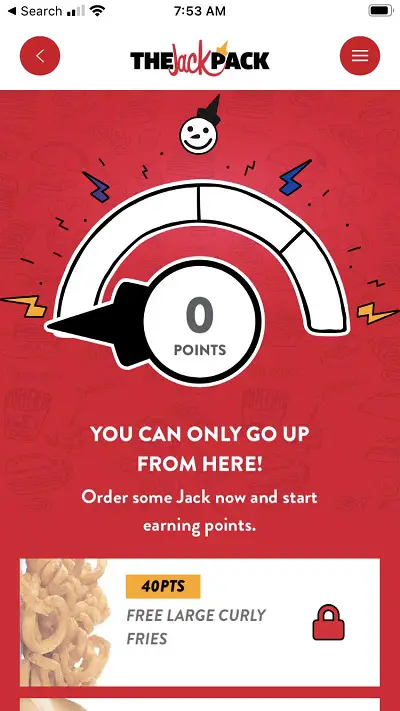 Earn one point for every dollar spent and earn free food at 40, 50 or 60 points.  Options include things like:
40 Points – Free Jumbo Jack, Large Curly Fries, 10 pc Chicken Nuggets or Tiny Tacos
50 Points – Free Jack's Spicy Chicken, Sourdough Jack, or Ultimate Cheeseburger
60 Points – Free Homestyle Ranch Club, Classic Buttery Jack with Swiss Cheese or Bacon Ultimate Cheeseburger