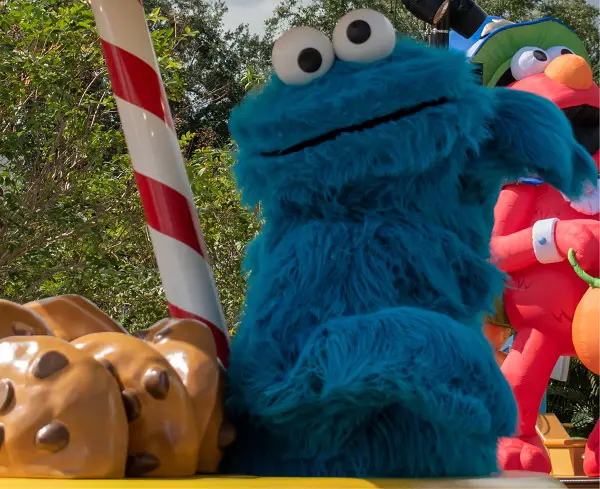 Wow, so you made it past Thanksgiving without a complete meltdown.  What do you want, a cookie or something?  Ok!  Get a free cookie on Wednesday, December 4, 2019, as Great American Cookies and more chains celebrate National Cookie Day!  For all deals that we post, EatDrinkDeals includes links to restaurant websites where you can confirm the deal and find further information.
We'll add more ways to satisfy your cookie cravings as restaurants post their deals.  Email us at editor@eatdrinkdeals.com if we've missed any!
Do you want to have great deals like these emailed directly to you? Click here to sign up for our newsletter!
National Cookie Day Deals, in Alphabetical Order:
Bruegger's Bagels
Bruegger's Bagels rewards members can get a free cookie with any purchase on National Cookie Day. The deal has been loaded into rewards members accounts, Brugger's said.  To get the free cookie show your cashier the reward in your Bruegger's app when you make any purchase.For more details see the Bruegger's Free Cookie Announcement.
*Reward valid for a free cookie with any purchase at a participating bakery. Reward valid on 12/4/19 only. One offer, per customer, per visit. Not valid with any other offer, discount or promotion. No substitutions allowed.
Doubletree by Hilton
DoubleTree by Hilton will is giving out free cookies at all of its U.S. locations to commemorate the holiday.  Hotel guests and walk-in customers can enjoy a complimentary signature, warm DoubleTree Cookie.
"National Cookie Day is one of our favorite holidays and, each year, we look forward to inviting guests and cookie lovers across the country to stop in one of our U.S. hotels to enjoy a complimentary chocolate chip cookie," said Shawn McAteer, senior vice president and global head, DoubleTree by Hilton in this press release. "Sharing our warm DoubleTree chocolate chip cookie is a simple gesture to ensure our guests feel at home — no matter where they are — this holiday season."
Great American Cookie
Great American Cookies announced they will treat customers to one free original chocolate chip cookie at participating stores on National Cookie Day. No purchase necessary. Limit one per customer.  Here's the catch – you'll need to download the app & complete the sign-up process by midnight on December 3 to get your freebie.  Download the iPhone app here or the Android app here.  Here's an email from Great American Cookies with the reminder to download the app.
Insomnia Cookies
Insomnia Cookies celebrates National Cookie Day by giving customers a free traditional cookie, straight up.  No purchase necessary! The chain announced the Cookie Day giveaway on the Insomnia Cookies Facebook Page.    Also at Insomnia Cookies get a 12 pack Sugar Rush for just $12. You can start your order at the Insomnia Cookies website.
Go to our EatDrinkDeals Insomnia Cookies page for info on other Insomnia specials!
Nestle Toll House Cafe
Nestlé Toll House Café by Chip has a 12 cookies for $12 special on Cookie Day.    The cafe chain announced the deal on Facebook.
We can thank the Dutch for more than windmills and tulips. The English word "cookie" is derived from the Dutch word koekie meaning "little cake."  Hard cookie-like wafers have existed for as long as baking has been documented. Not surprisingly, they traveled well. However, they were usually not sweet enough to be considered cookies by modern-day standards.
The origin of the cookie appears to begin in Persia in the 7th century, soon after the use of sugar became common in the region. They then spread to Europe through the Muslim conquest of Spain. Cookies were common at all levels of society throughout Europe by the 14th century, from the royal cuisine to the street vendors.  Cookies arrived in America in the 17th century. Macaroons and gingerbread cookies were among the popular early American cookies.