When it comes to choosing the perfect sandwich spot, people often find themselves comparing popular chains like Jimmy John's, Subway, and Firehouse Subs. Each of these establishments has cultivated a loyal following due to their unique offerings and distinct flavors. In this article, we will dive into the taste and price factors of these popular sandwich joints to better understand how they compete in the market.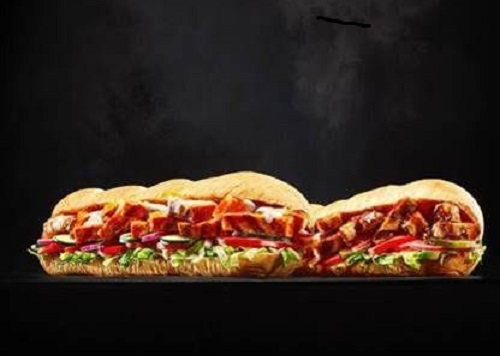 With a variety of menu items available at each chain, customers at Jimmy John's, Subway, and Firehouse Subs have an array of options that cater to their taste preferences and dietary needs. Each brand emphasizes its own unique selling points, such as the emphasis on quality ingredients or affordable prices. By examining the menus and prices of these chains, we can provide a comprehensive understanding of what each has to offer for consumers.
Considering the pros and cons of each establishment, we will explore not only the taste and price factors but also other aspects that contribute to the overall customer experience. Understanding the nuances of each chain will allow consumers to make informed decisions when looking for their next sandwich fix.
Each of the sandwich giants offer special discounts and promo codes to stretch out your dining dollars.
Key Takeaways
Menu and ingredients vary across Jimmy John's, Subway, and Firehouse Subs, catering to different tastes and preferences.
Price comparison may determine consumer choices based on budget considerations.
Additional factors such as locations, delivery, and health options play a role in overall customer satisfaction.
Understanding the Brands
In the world of sandwich chains, three popular contenders often emerge – Jimmy John's, Subway, and Firehouse Subs. These chains have gained widespread popularity due to their enticing menu options, tasteful ingredients, and affordable pricing.
Jimmy John's was founded in Charleston, Illinois, in 1983. This chain is known for its quick service and fresh ingredients. Offering a wide array of sandwiches, they emphasize the use of high-quality meats and vegetables, with bread baked in-house daily. Jimmy John's has cultivated a loyal following thanks to its uniquely crafted sandwiches, such as the "Vito," "Pepe," and "J.J.B.L.T."
Subway is arguably the most recognizable of the three brands, with a presence spanning the globe. Established back in 1965, this chain has grown exponentially and prides itself on providing healthy and customizable sandwich options. Customers appreciate the ability to customize their subs with a variety of bread types, meats, veggies, and sauces. Popular Subway sandwiches include the "Meatball Marinara," "Cold Cut Combo," and the "Veggie Delite."
Firehouse Subs may not have as extensive a reach as Subway, but it certainly holds its own in terms of taste and quality. Founded in 1994 by two firemen, its inspiration comes from the hearty meals traditionally prepared in fire stations. Firehouse Subs provides a slightly unique twist on the traditional sandwich, featuring combinations such as the "Hook & Ladder" and "Smokehouse Beef & Cheddar Brisket." Their focus on quality ingredients and steaming their meat and cheese for improved flavor has garnered a loyal fan base.
When comparing these chains, one can observe many differences in their menu options, ingredients, and brand missions. Jimmy John's offers faster service ("Freaky Fast", in fact!) and unique sandwich recipes. Subway excels in its robust customization abilities and global presence. Firehouse Subs brings a distinctive theme, focusing on the fire service heritage and specializing in unique, hot subs. Each brand has carved its own niche within the industry, catering to various preferences and satisfying an array of cravings.
Range of Sandwiches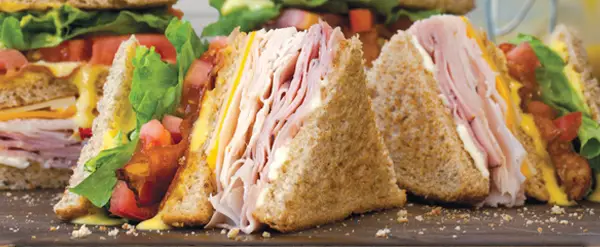 When comparing the range of sandwiches offered by Jimmy John's, Subway, and Firehouse Subs, each chain brings unique options to the table. All three chains emphasize variety and cater to diverse tastes, offering a plethora of choices.
Jimmy John's boasts a menu with over 35 sandwiches, ranging from classic sub sandwiches to their unique giant club sandwiches. They also offer an exclusive selection of "Plain Slims," which are simpler sandwiches without the added veggies and sauce. Signature options in the lineup include the "Totally Tuna," "Turkey Tom," "Vito," (a combination of salami, capicola, and provolone), and the "Italian Night Club." For those seeking an indulgent option, the "J.J. Gargantuan" is a massive sandwich packed with various meats, cheeses, and toppings.
Subway, on the other hand, is famous for its made-to-order approach and wide array of offerings – allowing customers to personalize their sandwiches to their preference. With combinations of bread, protein, veggies, cheese, and sauces, Subway ensures every diner has multiple choices. Some popular Subway sandwiches include the "Chicken and Bacon Ranch Melt," "Italian BMT," and "Meatball Marinara." They've come under fire in recent years for a perceived lack of quality in their ingredients. They've fought hard to win people back, launching the Subway Series lineup in 2022, and a full-on menu refresh too. Subway was recently purchased by Roark Capital, the same parent corporation for Jimmy John's. So, Subway is no longer a family-controlled business as it has been since its inception, and it's now under the umbrella of one its rivals. It will be interesting to see how that plays out.
Firehouse Subs, as the name suggests, is focused on offering a variety of hot subs, making them a popular choice for those seeking a warm and hearty sandwich. Known for its firefighter-inspired menu, Firehouse Subs provides a selection of specialized sandwiches and the option to customize. Signature menu options include the "Hook and Ladder" (a combination of turkey, ham, and Monterrey Jack cheese) and the "Engineer" (featuring roast beef, Swiss cheese, and sautéed mushrooms).
In conclusion, each sandwich chain – Jimmy John's, Subway, and Firehouse Subs – caters to a variety of tastes and preferences with their expansive menu selections. From classic sub sandwiches to unique creations, these chains offer something for every palate.
Exploring the Menu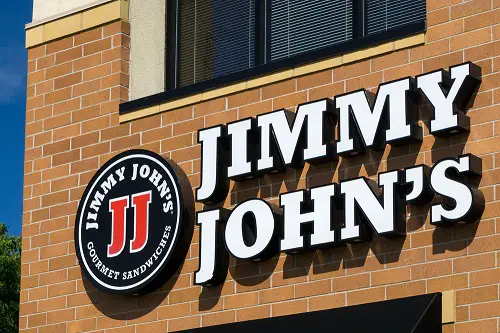 Jimmy John's, Subway, and Firehouse Subs are three popular sandwich chains known for their delicious offerings. Each chain features unique menu options to cater to customers' preferences and dietary needs, ensuring a satisfying meal for everyone.
Jimmy John's menu boasts a variety of "freaky fast" sandwiches, available in various bread options, including gluten-free alternatives. The menu is customizable, allowing customers to select their desired toppings or remove the ones they don't prefer. Additionally, Jimmy John's offers "un-wich" variations, replacing bread with lettuce wraps for a low-carb choice. Aside from sandwiches, the menu includes a range of sides, such as chips and cookies, as well as fountain drinks for a complete meal experience. Some customers even discovered a secret menu with exclusive items like the "Slim BLT" and "The Noah's Ark." Prices at Jimmy John's are reasonable, with diverse budget meal deals available to satisfy any palate.
Subway is known for its vast selection of sandwiches, flatbreads, and hearty breakfast sandwiches. Their menu offers an abundance of meal options made from freshly baked bread, high-quality meats, crisp vegetables, and flavorful sauces. Customers can customize their sandwiches with various toppings, fix-ins, and condiments to suit their preferences. Additionally, Subway provides meal deals, including a side of chips or cookies and a drink. For those with dietary restrictions, Subway offers gluten-free bread options and a variety of fresh salads. Menu prices at Subway cater to any budget, and by referring to their menu PDF, customers can plan their order in advance.
Firehouse Subs specializes in sub sandwiches made with premium meats and cheeses, steamed to perfection for a unique flavor profile. The menu offers a diverse range of hot and cold sandwich options, along with limited-time specialty items. Customers with dietary preferences can choose gluten-free rolls, and toppings are customizable to fit any preference. A considerable offering of sides, including Firehouse chili and the famous cookies, complements the subs. To quench a thirst, the chain provides an extensive selection of fountain drinks. Firehouse Subs prices are typically a bit higher, but loyal customers believe the superior taste justifies the cost.
Each of these sandwich chains offers an attractive menu to satisfy a broad range of tastes and preferences. Customers can explore options, customize their orders, and enjoy wholesome meals at affordable prices.
Ingredients and Quality
When comparing the ingredients and quality of sandwiches from Jimmy John's, Subway, and Firehouse Subs, there are noticeable differences in the bread, meats, cheeses, and sauces used to create the sandwiches. Each chain has its own approach to offering delicious and satisfying subs to its customers.
At Jimmy John's, the restaurant is known for its fresh-baked bread, with options like Classic French bread and 9-Grain Wheat bread. Customers have praised the bread's freshness, and it's an essential component of their subs. The ingredients in the famous sandwiches, including roast beef, smoked ham, turkey, and cheeses, are sliced fresh in-house daily. The chain also offers a variety of healthy vegetables, such as lettuce, tomatoes, sprouts, and jumbo kosher dill pickles, which add to the overall quality of the sandwich.
Subway, on the other hand, provides customers with more bread options, including Artisan Italian, Hearty Multigrain, and Italian Cheese & Herb. While the bread variety is greater than Jimmy John's, some customers feel that the bread lacks freshness3. Subway also has a wide selection of meats, cheeses, and sauces, and provides an abundance of fresh vegetables to choose from. One popular option is the Chicken & Bacon Ranch Melt, which contains 610 calories and 1,340 mg of sodium.
Firehouse Subs focuses on a more limited selection of bread, offering only wheat, white, and gluten-free options2. However, the restaurant's specialty is in its hot subs, made with premium meats and cheeses that are steamed together to enhance the flavors. Firehouse Subs also emphasizes the quality of its ingredients and has unique offerings, like their famous Firehouse Hero sub, which combines roast beef, smoked turkey, Virginia honey ham, and melted provolone4.
In terms of healthy options, all three chains offer a variety of sandwiches with different nutritional values. While Firehouse Subs and Jimmy John's tend to have subs with more calories, they still provide alternatives for health-conscious customers. One notable aspect is that the prices at Firehouse Subs tend to be lower than Jimmy John's, making it a more budget-friendly option5.
To summarize, each sandwich chain has its own strengths in terms of ingredients and quality. Jimmy John's stands out for its fresh bread and in-house slicing of ingredients, Subway for its variety of bread and customization options, and Firehouse Subs for its delicious steamed sandwiches and lower prices.
Price Comparison
When comparing the prices of Jimmy John's, Subway, and Firehouse Subs, it is crucial to consider the individual menus and offerings. Each chain has varying options and prices which can cater to different budgets.
At Jimmy John's, an 8-inch sub costs around $8.00, offering one consistent size for easier price comparison across the menu1. In contrast, Subway provides a wider range of sizes and price options. A 6-inch sandwich typically ranges from $4.75 to $7.00, while a footlong sandwich is priced at around $11.002. It is important to note that these prices may vary depending on the specific sub and location.
Firehouse Subs, on the other hand, offers slightly more expensive fare. Firehouse Subs is found to be about 15% more than Jimmy John's3.
While each chain has its own unique pricing structure, it is clear that there are affordable options available at each location. Customers should consider their personal preferences, budget, and desired sub size when determining which restaurant will provide the best value for their money. Also, note that these are base menu prices. All the chains offer regular promotions, promo codes and coupons to help you save your money. We work hard to track all of that for you to help you find the best deal. Refer to the aforementioned articles above on how to get the most sandwich.
Taste and Flavor
When it comes to taste and flavor, each sandwich chain offers its unique characteristics that appeal to different palates. Jimmy John's is known for their quick delivery and customization options, allowing customers to choose their preferred ingredients and toppings. Their sandwich flavors range from the classic turkey and cheese to more adventurous options like roast beef and avocado. The quality of ingredients used in their sandwiches is good, and the sandwiches are flavorful and fresh.
Subway, on the other hand, boasts an extensive menu catering to various tastes and preferences. They offer a wide variety of bread options, which can influence the overall taste and flavor of the sandwiches. While their standard offerings such as the BMT and Turkey Breasts are consistently well-received, the introduction of limited-time only items like the BBQ Rib Sub also spark interest amongst Subway patrons. Though their ingredients are generally fresh and flavorful, their quality is sometimes perceived to be a notch lower than other chains.
Firehouse Subs prides itself on serving premium sandwiches made with high-quality meats and cheeses, steamed to perfection. This unique method of heating the subs brings out the rich flavors of the ingredients and creates a hearty, savory taste. Among their popular subs are the Hook & Ladder, which features smoked turkey breast and Virginia honey ham, and the Smokehouse Beef & Cheddar Brisket, boasting USDA Choice beef brisket in a smoky flavor profile.
In summary, the three sandwich chains offer a range of flavors catering to different tastes, with each brand having a distinct approach to delivering taste and flavor to their customers.
Locations and Delivery
When it comes to location availability, Jimmy John's, Subway, and Firehouse Subs each have a significant presence across the United States. Subway, being the largest sandwich chain globally, has thousands of locations, making it a convenient choice for many customers. Jimmy John's also boasts numerous locations nationwide, offering a variety of sandwiches made from fresh ingredients. Firehouse Subs is another popular choice, with hundreds of locations in the US.
Each of the three chains offers a delivery service, ensuring customers receive their sandwiches at the utmost convenience. Jimmy John's is renowned for its Freaky Fast delivery, which aims to bring sandwiches to customers as quickly as possible. Subway offers its own delivery service, in addition to partnerships with third-party services such as DoorDash, Uber Eats, or Grubhub. Similarly, Firehouse Subs can also deliver to your location through third-party providers.
In terms of price, some differences are evident. Subway, known for its affordable menu, often provides customers with various deals and promotions that make their subs more budget-friendly. Jimmy John's pricing tends to be slightly higher than Subway, given its emphasis on high-quality ingredients and faster delivery time. Firehouse Subs' prices are generally on par with Jimmy John's, with some differences based on location.
To sum up, customers have the opportunity to choose from a wide range of locations and delivery options provided by Jimmy John's, Subway, and Firehouse Subs. Each chain offers its unique angle on sandwich making, contributing to the varying price ranges that customers can consider.
Health and Nutrition
When comparing Jimmy John's, Subway, and Firehouse Subs in terms of health and nutrition, there are a few key factors to consider, including calories, fat, carbs, vegetarian options, and overall healthy choices.
Jimmy John's offers a variety of Plain Slims sandwiches that can help to keep calorie and fat content in control. For example, the Slim 1 sandwich, which contains ham and provolone cheese, has 90 fewer calories than the Slim 5 sandwich. Additionally, their Veggie sandwich can be modified to be vegetarian or even vegan-friendly, by removing the cheese and mayo. This option offers a filling choice with a variety of vegetables, offering a lower calorie and carb option.
Subway, on the other hand, offers Fresh Fit meals that are prepared on 9-grain wheat bread with lettuce, tomatoes, onions, green peppers, and cucumbers. Their menu also boasts numerous options for creating a personalized sandwich, allowing patrons to select the ingredients that align best with their dietary needs or preferences. Additionally, Subway provides a variety of vegetarian options, including the Veggie Delite sandwich and salads.
When it comes to Firehouse Subs, they offer a range of lighter fare that meets various nutritional profiles. For example, some of their subs contain under 500 calories without sacrificing taste or quality. The chain also offers salads and a variety of low-calorie dressings, providing options for those looking for lighter or vegetarian meals.
In conclusion, all three chains provide options for customers seeking healthier choices. Jimmy John's Plain Slims and modified Veggie sandwich cater to those with lower calorie and carb requirements, while Subway's Fresh Fit® meals and customizable sandwiches offer a variety of tasty vegetarian options. Firehouse Subs also brings various healthier alternatives to the table. Ultimately, the decision on which chain to choose depends on personal taste and dietary preferences.
Beverages, Sides, and Extras
When comparing Jimmy John's, Subway, and Firehouse Subs, it is important to analyze not only the sandwiches but also the beverages, sides, and extras available at each establishment.
At Jimmy John's, customers can enjoy a variety of soft drinks, including fountain drinks such as Coca-Cola, Diet Coke, Sprite, and Dr. Pepper. They also offer Dasani water for those who prefer non-effervescent beverages. To complement your meal, their sides include options like a jumbo kosher dill pickle, slims, and chips. You can also indulge in a crunchy cookie to satisfy your sweet tooth.
Subway's beverage selection also covers popular fountain drinks like Coke, Diet Coke, and Sprite, as well as Dasani water. In addition to these, they offer vitamin water and iced tea. For sides, Subway provides various chips and a choice of cookies in different flavors, such as chocolate chip, oatmeal raisin, and white chocolate macadamia nut.
Firehouse Subs' drink options include an assortment of Coca-Cola products at their fountain drink station. They also provide a Pickle Bucket, which contains four large pickles. Moreover, their sides include chips and a choice of two types of cookies, namely chocolate chip, and oatmeal raisin.
Here is a comparison of the beverages, sides, and extras at these sandwich chains:
Beverages
Jimmy John's: Fountain drinks, Dasani water
Subway: Fountain drinks, Dasani water, vitamin water, iced tea
Firehouse Subs: Fountain drinks
Sides
Jimmy John's: Jumbo kosher dill pickle, slims, chips
Subway: Chips
Firehouse Subs: Pickle Bucket, chips
Extras
Jimmy John's: Cookie
Subway: Cookies (multiple flavors)
Firehouse Subs: Cookies (chocolate chip, oatmeal raisin)
In summary, comparing the beverages, sides, and extras at Jimmy John's, Subway, and Firehouse Subs, you'll find a variety of options at each location. Your choice ultimately depends on personal taste and preferences.
Conclusion
In comparing Jimmy John's, Subway, and Firehouse Subs, several factors come into play, including taste, quality, and price. Each sandwich chain has its own unique offerings, and the decision will ultimately depend on individual preferences and priorities.
When it comes to taste, Firehouse Subs seems to have an edge over Subway, with firmer and better-looking bread. However, other aspects like filling variety and overall flavor still require consideration by individual customers. While not directly compared in the sources, Jersey Mike's is a close competitor to all three, offering a vast range of quality sub options to cater to different tastes.
As for price, there seems to be a notable difference between these chains, though it may depend on the specific location and menu item. It is important for customers to consider both their budget and taste preferences when choosing their preferred sandwich chain.
Finally, when evaluating these sandwich chains against their competitors, one must take into account factors like variety, customer service, and brand reputation. Each chain has managed to carve a loyal customer base, and competitors like Jersey Mike's are also making their mark in the industry. Therefore, it is crucial to examine each brand's unique offerings to make an informed choice.
In conclusion, Jimmy John's, Subway, and Firehouse Subs each offer their unique strengths in taste and pricing. The ultimate preference will depend on individual priorities, from higher-quality ingredients to budget-friendly options. With a diverse range of competitors, consumers have a wide variety of choices when selecting a sandwich chain.
Frequently Asked Questions
How does the taste of Jimmy John's compare to Subway and Firehouse Subs?
The taste of each sandwich chain varies based on personal preferences. While Jimmy John's is known for its fresher ingredients and faster delivery times, Subway offers a wider variety of customizable toppings and sauces. Firehouse Subs stands out for its unique hot subs with a focus on hearty, flavorful combinations.
Which sub chain has the best price-to-quality ratio: Jimmy John's, Subway, or Firehouse Subs?
In terms of price, Subway is slightly more affordable with footlong sandwiches for about $10, whereas an 8-inch sandwich at Jimmy John's runs about the same price. Subway also frequently offers promo codes to bring the price down further. Firehouse Subs tends to be slightly more expensive but offers larger portion sizes. The price-to-quality ratio depends on what you value most in your sandwich experience – customization, freshness, or flavor.
Is Jimmy John's more affordable than Subway and Firehouse Subs?
Jimmy John's prices are higher than Subway but can be comparable or slightly lower than Firehouse Subs, depending on the specific menu items selected. As always, the affordability depends on the sandwich size, ingredients, and any additional options chosen.
What are the unique menu offerings at Jimmy John's, Subway, and Firehouse Subs?
Each chain has its signature items that make it stand out. Jimmy John's offers a range of "Freaky Fast" sandwiches made with fresh ingredients, and its Unwich™, which replaces bread with lettuce for a low-carb option. Subway is known for its build-your-own sandwich concept and abundance of toppings. Firehouse Subs focuses on hot, steamy subs inspired by firefighter traditions and also serves a selection of hearty, cold subs as well.
Which sandwich chain has the healthiest options: Jimmy John's, Subway, or Firehouse Subs?
All three chains offer healthy option sandwiches that cater to various dietary preferences. At Subway, you can create your sandwich with an emphasis on lean meats, fresh vegetables, and whole-grain bread. Jimmy John's has options like the aforementioned Unwich™, as well as sandwiches with lean meats and fresh produce. Firehouse Subs provides a "Lighter Fare" menu with lower calorie and lower fat options.
How do the customer reviews for Jimmy John's, Subway, and Firehouse Subs compare?
Customer reviews for the three chains vary greatly based on individual tastes and catering experiences. However, it is worth noting that each chain has its own loyal fan base that appreciates their unique offerings and tastes. Reading reviews on platforms such as Yelp, Google, and Tripadvisor can provide insights into customer experiences and help you decide which chain best suits your preferences.